This article is about the
real world.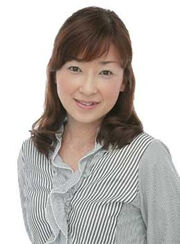 Yūko Minaguchi (皆口 裕子), née Minaguchi Tomoko (水口 知子), is a voice actress who was born on June 26, 1966 in Tokyo and works for Aoni Productions.
Biography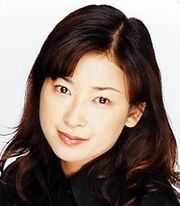 She plays both Videl and Pan in the Dragon Ball series, and Midori in the Dr. Slump remake. In her website, she stated that she may not return to voice Videl (and thus Pan) in Dragon Ball Kai due to Daisuke Gōri's tragic death, despite the fact that she voiced her in video games such as Dragon Ball: Raging Blast 2, Dragon Ball Z: Tenkaichi Tag Team, and Dragon Ball Kai: Ultimate Butōden and Dragon Ball Xenoverse.
She didn't return to voice them in Kai, however, due to the fact that she was in the United States at the time. However, she returned to voice Videl in Dragon Ball Super, as well as Videl and baby Pan in Dragon Ball Z: Resurrection 'F'.
She also played the title character of Yawara!, and Sailor Saturn in Sailor Moon. In games, she is famous for voicing Farah Oersted in Tales of Eternia and all Tales media. Interestingly, Videl, Yawara and Farah are all martial artists.