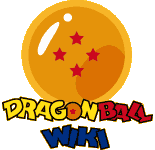 Hi, welcome to Dragon Ball Wiki! Thanks for your contributions.
Here's a wiki tip for you -- you can sign your name on talk/discussion pages by typing ~~~~ which automatically adds your signature and the date.
Check out Help:Contents for more tricks. Also, take a look at our Manual of Style for editing guidelines.
Please leave a message on my talk page if I can help with anything!
--Sk 05:53, 12 October 2008 (UTC)
dragon ball wars wiki Edit
hello i would like to invite you to this wiki http://ike.wikia.com/wiki/Dragonball_War%27s_Wiki i am a admin there and love it if you came and tell other ppl about it




Supremegogeta



. 23:32, October 5, 2010 (UTC)
It is shown and then woreded in the manga that Goku got Zenkai used this to increase his power while he was training in the ship for Namek. He fired Kamehamehas on himself and ate Senzu Bean, with the narrator then saying Goku's found the Saiyan's special ability to increase power (never named in the manga). Chapter 270 + Episodes 59 and 60: http://i12.mangapanda.com/dragon-ball/270/dragon-ball-69079.jpg.
JeangabinTalkContrib
16:51, January 4, 2013 (UTC)