Welcome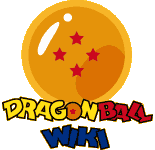 Hi, welcome to Dragon Ball Wiki! Thanks for your contributions.
Here's a wiki tip for you -- you can sign your name on talk/discussion pages by typing ~~~~ which automatically adds your signature and the date.
Check out Help:Contents for more tricks.
Please leave a message on my talk page if I can help with anything! Storm

talk – projects 17:43, 15 February 2009 (UTC)
Turbo
I'm sorry but Dragon Ball Wiki aims to accumulate factual information. What you inserted was an unverifiable fandom interpretation (for example, you compare the character's intelligence to Dr. Wheelo, who is not acknowledged in Dr. Slump or the Dragon Ball manga or anime, and Marvel characters with absolutely no relation to the works of Akira Toriyama). Dragon Ball Wiki is a domain for the facts surrounding the series. Storm

talk – projects 22:35, 15 February 2009 (UTC)
Sorry!
Sorry,i had no idea of that!--Ultimate godzilla 22:49, 15 February 2009 (UTC)
Community content is available under
CC-BY-SA
unless otherwise noted.