Welcome
Hi, Ultimate-perfection, welcome to Dragon Ball Wiki! Thanks for your edit to the Super Saiyan page.
If you're new to editing on Wikia, check out this page for editing tips and tricks. Also, take a look at our Manual of Style, and Rules for editing guidelines on this particular wiki.
Please leave a message on my talk page if I can help with anything! -- 10X Kamehameha (Talk) 03:21, 3 January 2011
.I Can't Die It Is Impossible.
21:28, August 16, 2011 (UTC)
Avatar
I found an avatar i thought you might like
BardockGoku
08:53, October 12, 2011 (UTC)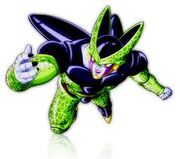 Do you know how to put blogs on a front page of a wiki?.Vegeta17 .Talk • Contribs. 00:32, October 21, 2011 (UTC)vegeta17
Hey im glad you liked my avatar suggestion, if you are on now come on the chatBardockGoku 00:34, October 21, 2011 (UTC)
Avatar Suggestions
I have suggested avatars to about 25 users. About 10 havent responded yet, 8-9 havent used them. About 6 have used them. These are just approximate. I was hoping someone would give me some feedback about it.ThanksBardockGoku 01:03, October 21, 2011 (UTC)
Hey Perfection, how have you been going mate?
 BardockGoku  talk  contribs 
05:55, December 15, 2011 (UTC)
Hey Perfection, Merry Christmas buddy. Hope you have/had a grat day.
 BardockGoku  talk  contribs 
03:41, December 25, 2011 (UTC)
I think you are right
I think everyone just sort of moved on and then forgot about this place my friend. I think the majority of the wiki became younger users and the older users didnt like that which made alot of them leave. But yeh I remember in the summer of 2011/2012 the wiki was roaring! I remember getting on and seeing 25+ people on chat at times. I could get on any time and there would be someone cool to talk to 9 times out of 10. I remember when my SSJ blogs would get over 150 comments everytime, I even remember my Gotenks one getting over 400 comments. Yeh, you dont get 16,000 edits by just staring at the screen haha. Sadly I think I will tell you, the good times are over. But ya know what, at least we had good times, and god dammit they were some good times werent they!? Keep in touch with me man, I'm always still checking my talk page fairly regularly.
 BardockGoku  talk  contribs 
03:38, November 24, 2014 (UTC)