Welcome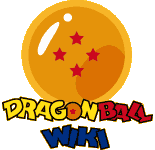 Hi, welcome to Dragon Ball Wiki! Thanks for your contributions.
Here's a wiki tip for you -- you can sign your name on talk/discussion pages by typing ~~~~ which automatically adds your signature and the date.
Check out Help:Contents for more tricks.
Please leave a message on my talk page if I can help with anything! Storm

talk – projects 17:53, 9 February 2009 (UTC)
Articles
Please do not add fan work to articles. --

10X.Ka.me.ha.me.ha.....talk.....contrib. 23:42, March 23, 2013 (UTC)
Hello
When you have the time, could you send the Narutopedia photos ("Boruto's Shinobi Attire.png", "Sarada Appaerance Boruto the Movie.png" and "Mitsuki Full.png") in the Heroes Wiki? Thanks. Here's the link: hero.wikia.com
I would
I would upload these images myself, but I couldn't. I am on my iPad and it doesn't download photos. Sorry.--AlexHoskins (talk) 21:08, October 28, 2015 (UTC)
Community content is available under
CC-BY-SA
unless otherwise noted.