This is Smijes08's talk page, where you can send messages and comments to Smijes08.

Be polite
Assume good faith
No personal attacks
Do not bite the newcomers
Respond in a mature manner
Be welcoming
Maintain civility at all times
Welcome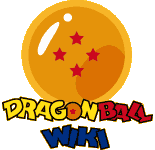 Hi, welcome to Dragon Ball Wiki! Thanks for your contributions.
Here's a wiki tip for you -- you can sign your name on talk/discussion pages by typing ~~~~ which automatically adds your signature and the date.
Check out Help:Contents for more tricks.
Please leave a message on my talk page if I can help with anything!>Sk 07:08, 17 January 2009 (UTC)
Background color
Hello. Please do not alter the Bgcolor for the templates on the saga articles. I really don't want to be forced to revert that on a constant basis as I have done in the past; all the articles follow the same consensus in terms of cellpadding and BGcolor, none should be altered with red cellpadding. If you repeatedly alter it, I will be forced to ban you, though I really want to avoid that due to the fact that it's the last measure I'd take. Please try not to alter the cellpadding on the articles. Thanks. -

PrinceZarbon talk contrib
03:54, 8 July 2009 (UTC)
Cellpadding? I have no clue what you're talking about. Smijes08 talk, 1:34, 8 July 2009

For example, on the King Piccolo Saga article, if you look at the template that you edited, you will see that the next saga panel was changed from gray to red, which we're trying to avoid. I changed it back. That's what I mean. To see what I mean, all you have to do is click on the page history and compare your version of the article with mine. - PrinceZarbon talk contrib 14:24, 8 July 2009 (UTC)

Didn't intend to do that, sorry. Smijes08 talk, 11:06, 8 July 2009

You just did it again even after I warned you. DO NOT just revert the page. If you want to alter the information, then do it without altering the template at the top. This is the third time I am mentioning this already. Carefully examine what you revert to. - PrinceZarbon talk contrib 15:50, 8 July 2009 (UTC)

I know this might sound stupid, but I don't even know how I'm altering the template. I'm not even touching it! Smijes08 talk, 12:08, 8 July 2009
Regenerator??
In which version, or when in the Dragonball Evolution game are Fu-lum called Regenerator?
JeangabinTalkContrib
16:38, July 14, 2012 (UTC)
Huh?
Dude... i swear i've heard your name before! but not on line!
Gabriel Lynn Combs (talk) 18:17, October 16, 2015 (UTC)
Huh?
Your Blog name!
Gabriel Lynn Combs (talk) 17:32, October 19, 2015 (UTC)
WHAT!!
HAVEN'T YOU HEARD!? It's all over the internet! Someone with the name Smijes is hacking through the Government Inter.! It is, like, all over the News!
Gabriel Lynn Combs (talk) 18:28, October 20, 2015 (UTC)
Community content is available under
CC-BY-SA
unless otherwise noted.