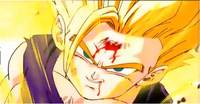 Where is your talk page?

Shakuran13

20:00, October 13, 2011 (UTC)
Can't you just archive them?

Shakuran13

20:36, October 14, 2011 (UTC)
Hey Supreme, just saw you hit the 3,000 edits, nice work bro BardockGoku 08:37, October 18, 2011 (UTC)
Hey
Hey Supreme i saw how on Toal Carnage's blog you insulted him like ALOT, can you just like slow down with all that. If thats alright, i know his blog was stupid and all but net time just dont be so aggressive to him. Anyway how have you been bro?BardockGoku 10:37, October 18, 2011 (UTC)
Supreme thanks for talking to Total Carnage, i saw the poll that you have on your profile the most common one was that he was annoying. LolBardockGoku 06:02, October 19, 2011 (UTC)
Whattup dude. I don't know you well, but what up? :D

Cell Is Coming To Get You!

04:11, October 21, 2011 (UTC)
Your new avatar is epic and congrats 3,000 edits. X10 Kaio KenLogan 18:51, October 23, 2011 (UTC)
Can you kickban This guy okay
Wallaceheros
Real funny Gohan.````Ki Monkey
Hey Supreme Gohan, I like how you are one of the few people who try maintaining this site in a proper way (correcting other users and stuff). I wanted to thank you for that! Taiki150 22:39, October 26, 2011 (UTC)Taiki150
Chat
Hey Supreme come on chatBardockGoku 11:25, October 28, 2011 (UTC)
I've Seen You But Never Got To Talk To You...
Hello, Supreme Gohan. I was wondering if we could get to know each other and if you could join my Wiki.
Why is KILL YOU blocked, what'd he do. Skull dude 1218 18:21, October 29, 2011 (UTC)
Oh, you sig is EPIC. Skull dude 1218 18:26, October 29, 2011 (UTC)
I, in fact DID clue in on your trolling (hence the comment "successful troll is successful"), Good job by the way lol. (One more thing, seeing as I have a friend whose name means the same as yours, is your name Farooq?)
Shakuran13

Perish.

02:56, October 30, 2011 (UTC)
Thanks
Thanks, its still got a fair way to go though.BardockGoku 08:11, October 30, 2011 (UTC)
Supreme, please come back on chat, i need to ask you somethingBardockGoku 09:03, October 30, 2011 (UTC)
Lol ok. Well, at least I got one letter correct.
Shakuran13

Perish.

23:29, October 30, 2011 (UTC)
Nice job
Hey, nice job with your message to Gokuahn. :D

Super Saiyan Goatee The world's first fully functioning cyborg assassin!

10:42, November 4, 2011 (UTC)
What do you think of my sig bro?



Now learn, learn what happens when you mess with the most powerful being in the UNIVERSE!



09:50, November 5, 2011 (UTC)
Your link for TC is messed in "People I Like"
Shakuran13

Perish.

02:55, November 6, 2011 (UTC)
I fixed it.
Shakuran13

Perish.

21:40, November 6, 2011 (UTC)
Eid Mubarak, brother.
Shakuran13

Perish.

23:10, November 6, 2011 (UTC)
Guess what!
Wrestling's fake. SuperKamiGuru 23:28, November 6, 2011 (UTC)
Imma Skilled Sig Creator.
hey Man i just saw at recent activity that you make your own sig, now I can haelp since i am skilled in that.To prove it just go to my Blog Page where i have my sigs I'll link it In my Signature. ;)
.IveX .Talk•Blogs•Contributions.
Avatar
Hey Supreme, I thought that maybe it is time for an avatar change. I found this one and I think it would suit
Now learn, learn what happens when you mess with the most powerful being in the UNIVERSE!



05:17, November 11, 2011 (UTC)
Thats fine. I am gonna make anew sig that is a bit shorter.



Now learn, learn what happens when you mess with the most powerful being in the UNIVERSE!



05:59, November 11, 2011 (UTC)
Troll
It's just me he's bugging but others are commenting on the thread. We're settling this on our talk pages to avoid it. I also fixed your post on 10X Kanehameha to say this. ImmortalSaiyanGod 02:14, November 12, 2011 (UTC)
Back off
Since you asked so nicely here you go but don't try again. You're not an admin you can't tell me what to do. I'll type howevrer I want. CELLNOWSCANDYBEAM 02:36, November 12, 2011 (UTC)
Hey Supreme, thoughts on my new sig? BardockGoku  talk  contribs  06:37, November 12, 2011 (UTC)
Thanks BardockGoku  talk  contribs  11:44, November 12, 2011 (UTC)
Signature
Hi there. Could you do me a favor and reduce the size of the images in your signature? They're quite large, and they end up making each of your posts take up about 6 blank lines in addition to what you write. Thanks! --

10X.Ka.me.ha.me.ha.....talk.....contrib. 12:03, November 12, 2011 (UTC)
Agreed. Hey Supreme, I just looked at the poll on your blog and I killed myslef laughing when I saw that the two most common choices are that you are either annoying or a jerk. Anyway how have you been? BardockGoku  talk  contribs 
09:14, November 16, 2011 (UTC)
Hey Supreme, how does this look? Does it work as a sig?
Hey Supreme Gohan! You're one of the funniest users here.
Goku Ally to good Nightmare to you! Adult Goku


20:47, December 5, 2011 (UTC)

gohan i'm really sorry about before i dont meen to complain please give me another chance gohan
Bro, I added a pic to my sig, what do you think?
 BardockGoku  talk  contribs 
12:27, December 19, 2011 (UTC)
Agreed, I have tried it a few times but I can't really seem to find any good Bardock ones. Also these are my two favorite stages of Goku in these SSJ levels.
 BardockGoku  talk  contribs 
23:21, December 19, 2011 (UTC)
Hey Supreme, probably my best mate on the wiki, Merry Christmas buddy. Hope you have/had a grat day.
 BardockGoku  talk  contribs 
03:55, December 25, 2011 (UTC)
2nd Block
Because you have continued to insult and harass other users, you are once again blocked for 3 days. --

10X.Ka.me.ha.me.ha.....talk.....contrib. 00:21, January 2, 2012 (UTC)
To clarify, continuing to edit with an IP or different account is obviously against the rules, and if you continue to do so you will have an extended block. You can check your deleted user contributions for recent edits of yours that I had to delete. -- 10X.Ka.me.ha.me.ha.....talk.....contrib. 04:51, January 4, 2012 (UTC)
Hey SG i need to talk to ya come to the chat. Gohan ibbeTalkContrib
13:29, January 24, 2012 (UTC)
Haha
Hey bro, haven't talked in a while. I didn't know that you got a block, haha xD. So how have things been in your day to day life? BTW do you draw? Like fan art or anything like that at all? What do you think of this sig?
Oh okay, am I being nosy if I ask what you were busy with? Oh okay, same here :P. Tahnks, your sigs are cool, didn't you use to have like one with orange kind of in it?
 BardockGoku  talk  contribs 
10:12, February 9, 2012 (UTC)
<insert a comment about how you hate me> --I can not die. I AM death.
You can not hurt me. You can only hurt yourself. 15:12, February 12, 2012 (UTC)
Goku comment
All Saiyans have pride not as much as Vegeta but still have some. Supersaiyan09 02:53, March 2, 2012 (UTC)
Supremacy!
Hey bro! I haven't been on wiki for a while so I thought I might check how things have been with you. So you been doing well since we last spoke? What is the whether acting like over there?
Barku is Beast!
Oh really? That sucks, just like been a regular cold has it? Oh okay, for you is it getting warmer or colder in the next few months? yeh haha, I checked the spelling after my first few messages were sent haha. P.S you forgot to sign xD
 BardockGoku  talk  contribs 
05:41, March 12, 2012 (UTC)
>OMG!
i saw on yr profil pag that it says you told vegeta yr gf dumped u. did u rly meet vegeta! cos that is rly rly cool!!!!!!!!!!BardockGoku 06:31, March 28, 2012 (UTC)
3rd Block
Because you have continued to harass and insult other users, you are blocked for 1 week. --

10X.Ka.me.ha.me.ha.....talk.....contrib. 05:46, April 7, 2012 (UTC)
Yo-hey
Hey bro, how have you been? Been getting up to much since we last spoke? Anyway I am just letting you know that I go back to school now and that I will most likely be very inactive on wikia. But I do check emails while in a school term so here is my email, bardock_goku@hotmail.com . Email me when you can telling you who you are bro and then we can chat via that :D
 BardockGoku  talk  contribs 
12:23, April 15, 2012 (UTC)
u did something wrong with the power levels explain
OH?
you talking to me ? XD i will not shut up from speaking about a coward who cant even messege my permission O_oUltimate Law of Kaitlyn 05:26, May 20, 2012 (UTC)
lol an admin cant really ban me for calling him/ her a low life as long as i keep it civilized XD if they do itd make no sense and would abuse power :PUltimate Law of Kaitlyn 05:35, May 20, 2012 (UTC)
interesting...
lol i dont let things go with people who dont show me courtesy... so i offer them the same respect they offered me... plus theres a reason i only got 34 or so edits (purely from messeges) because i dont do anything on this wiki so on this hand if i got banned (and yes itd be temporarily, i just make blogs at best then check on my comments now and again) id simply go BACK to the One Piece wiki or Villains wiki (i dont edit much outside of short summaries on One Piece, though im into the community in terms of talking atleast XD) so i dont need to apologise, until he doe...Ultimate Law of Kaitlyn 05:40, May 20, 2012 (UTC)
hmm
where i come from (err, well some wikis ive come from anyways) prohibit blatant edits on your talk page, admin or not its a clear violation and can be undoneUltimate Law of Kaitlyn 06:14, May 20, 2012 (UTC)
Pummeling is the correct usage for US English.
pum·mel verb (used with object), pum·meled, pum·mel·ing or ( especially British ) pum·melled, pum·mel·ling.
Please, do not cause an edit war for the things you are wrong about, next time.
Thanks in advance. -

KILL YOU!

19:46, May 20, 2012 (UTC)
Hey. When Raditz escaped hell in GT he was actually stronger. It was stated in reviews of the show. He was just not strong enough to be a Super Saiyan. You should look it up. Just Saiyan.
Raditz was actually stronger in GT. So was Nappa. He was just not strong enough to even come close to Super Saiyan. OriginalYamcha (talk) 18:06, August 7, 2012 (UTC)
Avatar
........ Yeh that's better than the last one.
 BardockGoku  talk  contribs 
I CANNOT BEAT AIRMAN
JK Just so you know I just OWNED Air Man on difficult, with barely any trouble. :P

MajinFrodo

23:51, August 23, 2012 (UTC)
Language
Please do not post obscene comments on blogs, it is against the rules and continued obscene comments could lead to a ban.
SūpāSaiya-jinFourVegito
01:35, September 6, 2012 (UTC)
Thanks!
Thanks for the answer and verification, I just couldn't place it, and it wasn't under Frieza's abilities. (BTW I'm putting this in a message rather than blog since It's going to get deleted)

Buu

uuu

uuu

uuu
uuu!!

15:52, September 29, 2012 (UTC)
Re: Yo!
Hey Gohan. Thanks for the tips. While I realise a reply isn't necessary, I'm going to cover some of the points just so you get where I'm coming from :).
First off, Dragonball maybe, but I won't really discuss GT too much. I'm a DBZ fan, and I know it maybe limits things, but I'm not interested in discussing much else. Make peace with it, that's not going to change :).
I've been replying because while talking with some of the members here I've picked up on the fact that they feel a bit left out when they're ignored by blog posters. I know it can be tedious if you have to read through a lot of replies to other people, but I'm not going to make the judgment on who to ignore and who to reply to. Basically it's all or nothing, either I reply to nobody or I reply to almost everybody, I don't want to cause insult or division. I could care less about my comment count, haha, I'm a genuinely qualified individual in the real world, this is a game to me, it's a dalliance from true ventures, it's not going to matter to me one iota what my comment count is :). I'd happily have it reset or removed from my page, if that's something that can be done? I wouldn't have even made an account at all, but for the fact I wanted people to be able to identify me and respond directly to my comments.
This is something people have noted, I leave comprehensive, somewhat long replies and my conversations can be fairly involved. This part maybe I can slim down, I guess, but don't be surprised to find me rambling, that's something I can't help, it's just me :). And if I'm making a point, you can be sure it'll be as comprehensive as possible, I don't like to leave any relevant information out.
The last point is a bit general. I haven't been here long enough to truly know what's original and what's not. It would be my general feeling that any blog that's currently on the website has been posted before at some point or other. When you have thousands of members and such a tight body of work as DBZ, it's obvious there's going to be repitition. But my motivation usually for putting up a blog is because the blogs have gone cold or nothing new has cropped up. For my own, entirely selfish reasons, I ask questions in my blogs that I want answers to in my own head, and I use the people here to brainstorm and support my thinking on it. And for the record, if you've come across any of my comments on power levels, you'll know I'll never be making a blog like that lol, can't stand how vague they are, we don't have clue what they even stand for.
Anyway, cheers for the comment, I know you're a cool guy, so I appreciate the friendly advice.
TrueCelt (talk) 15:38, October 26, 2012 (UTC)
Hey CertainlyNot1218 (talk) 20:12, December 3, 2012 (UTC)
Been a while! 
Yo, SP! What's up? We haven't talked in a long while. How have you been? Sweet avatar change, by the way. You must really like it as well, seeing as I've seen you change your avatar like twice then entire time you've been here, haha. --

CookiePirateTalkContribs

03:47, December 28, 2012 (UTC)
Hey
Pretty long time since we talked huh? What's up man?
If you're as powerful as you say you are... Then bring it on!
13:03, February 9, 2013 (UTC)
Maate
Hey bud, how you been? I haven't spoken to you in way too long man. What ya been getting up to? You got the same school schedule as us I think, so you just had summer break yeh? How was it, what did ya do for Christmas and new years, get anything good? Hope you get this soon my man, catch ya soon. Oh actually would you mind if I started throwing avatar suggestions at you again, I see you changed ya avi and it's just part of who I am to want it to be my suggestion haha. Catch ya ;)



Now learn, learn what happens when you mess with the most powerful being in the UNIVERSE!



Blog
I deleted or edited most of the insulting comments. Message me any others that you find. I don't think it's fair to delete the whole thing considering the OP is saying sorry about something and there are friendly comments there too. If it gets worse, I will. 

Shakuran13

This

ends

NOW!

06:39, July 29, 2013 (UTC)
Happy Birthday
Hi there! You don't reallt know me very well, but I saw your comment on my birthday blog, and wanted to wish you a late ot early happy birthday! Bai :D  Kamehameha

L

F
D
02:33, August 25, 2013 (UTC)
gi (


.Ultimateanime .Talk • Contribs.

00:37, August 31, 2013 (UTC))

Hey Gohan, remember me? hehehe Taiki150 (talk) 23:21, January 10, 2014 (UTC)
danks breh
i r gled u undurstend humer uf shrek. ur lyfe shal b sperd Almighty Shrek (talk) 21:25, March 18, 2014 (UTC)
Your wrong you moron
@SP Gohan yes he did.....
Akira said

"super saiyan 2 and 3 are nothing more an a powered-up variations of super saiyan. After the fight with beerus, goku realized that mastering his normal state and super saiyan would raise his power level more and sap less strength, so i think he probably wont become super saiyan 2 or 3 any more"
Next time you try to disagree make sure you know what your talking about instead of typing incorrect information like a retard.
Here is my source got to the bottom of the page its the 2nd last question..... http://www.kanzenshuu.com/translations/saikyo-jump-june-2014-issue-twel-buu-mysteries/
(Janemba's over 9000 (talk) 04:23, June 13, 2014 (UTC))
It is a cool story
Im glad you enjoyed that cool story/truth/facts/me puting you in Your place. Next time instead of saying "cool story bro" like a 14 year old dipsh*t just admit that you were wrong? Its not hard... You cant always be right and i have no idea why you said i was wrong without actually knowing anything yourself thats strange but what evs.
Enjoy your day and make sure you dont try correct people when your wrong haha
:)
--Janemba's over 9000 (talk) 04:41, June 14, 2014 (UTC)
.......
Hello i see you have complained about the way i was talking to you. I dont see how/what i said was "user harrasment" you weren exactly being friendly to me aswell replying with "cool story bro" is immature and failing to acknowledge you were in the wrong. but i will restarin my self from using names. If you had a problem you could have talked to me about it. Also if what i said really effected you maybe the internet is not for you.
Sorry for hurting your feelings i was just annoyed you tried to call me out on being wrong or saying incorrect informationwhen i was %100 right.
Anyways ill obey the rules by not using words like "moron" and "retard" restrain myslef in future. next time we talk it will be friendly :)
--Janemba's over 9000 (talk) 05:04, June 16, 2014 (UTC)
My last words for you :)
If it had no effect why were you dobbing me in to the admins? Ive seen prince zarbon (a admin) use swear words or words againts the "rules" ive also seen other friendly user's use words like mine or worse yet i and many others dont tell the admin on them.
If you got banned for it so be it, but using your time to get others banned because you think its "fair" is just silly. This may be the internet but there is a certain maturity you must have, saying "cool story bro" and telling on me to the admin(s) isnt very mature.
In life you will have alot of people who disagree with you or say things you wont like espically on the internet but telling on them isnt the way to go. I dont believe i was harrasing you at all, you actually started it and i finished it.
But the admin has told me off like a teacher in school. So you should feel comfortable knowing i wont say anything mean or worse that "break the rules" to you again.
--Janemba's over 9000 (talk) 10:37, June 16, 2014 (UTC)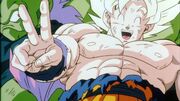 . Peace!
What? 
I didnt want to reply but i have to after what you said
Lol theft and using "naughty words" on the internet are much different haha and if you want to be a snitch and report every single person then fine just please avoid my blogs you seem to sensitive to naughty words.
--Janemba's over 9000 (talk) 04:53, June 17, 2014 (UTC)
your poll yes
Has 201 votes, 22 are "jerk", yes? Quantum Saiyam (talk) 06:05, February 17, 2015 (UTC)
you lie!, it has 230 votes, and 52 are "jerk". yes? Quantum Saiyam (talk) 18:04, February 17, 2015 (UTC)
isn't me, bitch! you did it! Quantum Saiyam (talk) 13:17, February 28, 2015 (UTC)
Hi.
Yo
Yo Supreme! Just seeing if you check into the wiki much anymore? Peace
 BardockGoku  talk  contribs 
03:26, February 10, 2016 (UTC)
Ryuko-chaaaaan~
Couple days late on a reply here but hey, that's not too bad considering no one ever uses this site anymore haha. Yeah I deleted my Facebook account awhile back, made a new one about a year ago and then deleted that one recently too lmao. Reasons I won't get into. I'm surprised you even thought of me, honestly. I still pop in on the wiki every now and then for my nostalgic fill, but I don't really have any forms of contact at the moment. If you get this message and reply then maybe I can give ya an Email or something? :v Anywho, hope you're doing well! Miss ya!

04:33, May 22, 2019 (UTC)

Hehe, yeah, I remembered you used to call me Mako because it was accurate af, seriously if you saw how I acted irl, I'm definitely a Mako lmao.
I usually just low-key lurk over the wiki like once a week but don't say anything, pffft. But yeah since I got your message I was checking to see if you replied, more often (which I guess is only a day, technically, but it felt longer ×.×)
Aw, I'm flattered that I popped into your mind. :') I still think about you and my other interwebz friends fairly often, but I've always been stuck on Memory Lane. But keeping my head in the past probably doesn't help depression much, lmfao.
Aight, I sent you an Email, should be pretty obvious who it's from. Lol. Hope to talk to ya soon! xoxo

15:01, May 23, 2019 (UTC)

No vanishing acts. Just long pauses~

23:22, June 1, 2019 (UTC)
Oof
So my phone took a splat and I've been on a technology hiatus for a few months now. :x I'm sorry I suck at keeping in touch nowadays. If you get a chance and see this eventually, send me a new email and update me on what's going on with YOU. None of this "oh Emily's sad life" hubbub, lmao. Seriously my life's boring. It's just one disappearance after another with me, not much else to report. Heh.

16:51, November 30, 2019 (UTC)
Community content is available under
CC-BY-SA
unless otherwise noted.