Welcome
Hi, SONGOKU900, welcome to Dragon Ball Wiki! Thanks for your edit to the User:SONGOKU900 page.
If you're new to editing on Wikia, check out this page for editing tips and tricks. Also, take a look at our Manual of Style, and Rules for editing guidelines on this particular wiki.
Please leave a message on my talk page if I can help with anything! -- SSJ4 Vegito (Talk) 22:57, December 13, 2012
....
...
Who's Marronl
Um don't mind me saying but who's Marronl?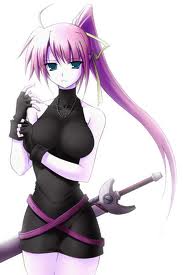 Jessie 11:42, January 4, 2013 (UTC) 
SONGOKU900 (talk) 11:58, January 4, 2013 (UTC)Marronl is my ex gf we broke up. (talk) 11:58, January 4, 2013 (UTC)
HI
HI been a wally
Reply
Sorry I can't, you have to talke to CookiePirate since he's the one who banned you. Gohan Ibbe

14:11, January 7, 2013 (UTC)
Warning 
Alright, your ban is over. Next time don't say  you don't care if I ban you forever, because you're never coming back anyway next time you break the rules. Thanks! --

CookiePirateTalkContribs

15:52, January 22, 2013 (UTC)
Hi goku
Hi Goku whats new?.
Blue winds of hope
Reply
Hi Goku kun how is you thanks for replying on my talk page, So whats new with you?.
Blue winds of hope
Re reply
ERRRRRR uhmm *long pause* ........... , Soso  and stuff anyways want to chat on leo's wiki if so let me know.
Umm...
....What? Gohan IbbeTalkContrib
Thanks.. Gohan IbbeTalkContrib
With what? Gohan IbbeTalkContrib
I dunno.. Gohan IbbeTalkContrib
Well alright, when I have time. Gohan IbbeTalkContrib
lol I'm such a good friend, who keeps banning you and your socks.. Gohan IbbeTalkContrib
I reduced it to 1 month Gohan IbbeTalkContrib
Community content is available under
CC-BY-SA
unless otherwise noted.