Yo You Best Leave Me some Messages or ima kill you and blow up the solar system Little .Trunks..... talk ..... contrib.

just to let you know that avatar is inappropiate you know all ages come to peoples profiles? well if they see that, you are in some big trouble - RKOHHH1334
This account has been disabled globally by Wikia.
Hey, LT!
Kingster is on chat, os come on if you want to see him again. :P

Katsura Hinagiku

17:49, January 16, 2012 (UTC)
Wow, that is simply awesome! I thank you my good friend *Bows to LT*

DBZ CallanballYu Yu
13:35, January 18, 2012 (UTC)
Short Ban
I see that you think you can spam the chat if a mod isn't on. Well, that's not the case. I would expect better from you. Anyways, for taking advantage of a time when I wasn't on (and spamming rapidly) you have been kicked from chat for 3 hours (give or take, I can't time it exactly).

23:03, January 20, 2012 (UTC)
Sorry, I had stuffs to do, you're good.

02:43, January 21, 2012 (UTC)
hey dude tell him to unban me my comp froze again out of nowhere
Pic
Here it is bro.
 BardockGoku 
 talk 
 contribs 
09:56, February 2, 2012 (UTC)
Project: FFXC
Hi LT, bro. I was wondering if I could cast you in my retelling of Final Fantasy X, in which I replace Tidus. I am asking some of my good wiki friends. to cast them as central characters in the story. See, my retelling is adding one more element to the FFX story....COMEDY XD. And I thought, there is no one more sexy or funny than my DB wiki buds. So reply if you are interested. By the way this one ain't gonna go like all my other ideas. -.- I have already gotten one tremendous headstart. -Your buddy, Kotsu. Kotsu the EM Wave Hero

21:15, February 5, 2012 (UTC)
hey lt turles stayed on the wiki from what it looks like, and are you guys trying to play a prank on me or something because this isnt funny TrunksI 11:57, February 6, 2012 (UTC)
uhhh...how do i get back on chat for our power rangers wiki?Silvershenron 03:01, February 23, 2012 (UTC)eeep
Lt sorry if i made you upset i was mad about all the spamming and stuff going on and people leaving because of the chat crashing from the spam.... i didnt mean to make you upset Lt please let me know if you got this. come back to the chat soon ok Trunksl

Lil!
Hey Lil, how have things been man?
 BardockGoku  talk  contribs 
12:32, March 11, 2012 (UTC)
Chat trolls/spammers
Hello LT. Just wanted to tell ya, if you see a user who breaks any of the rules, such as spamming, threatening users, being rude, etc, and they leave chat while the mods are gone, please send one of the admins a message with some quotes of stuff they have said, as it will be saved for you to copy and paste. I'm sending this to you as I know you go on chat alot. Thanks. :)

Super Saiyan Goatee

Send me a message!

22:33, March 11, 2012 (UTC)
Yeh I have been well thanks :D Anything special happening in your life at the moment?
 BardockGoku  talk  contribs 
06:43, March 12, 2012 (UTC)
Chat mod votes
Well, since CookiePirate was just now made a mod, the next time a new mod would be considered will be in about a month or two.

Super Saiyan Goatee

Send me a message!

09:43, March 15, 2012 (UTC)
THANKS!
Thanks a lot for making that avatar for me. YOUR AWESOME BRO!

SSJ4 Vegito Talk
01:59, March 19, 2012 (UTC)
Avatar
Can you tell me how you did that background on SSJ4 Vegito's avatar? --
Ultimate Gogeta
 • T • C • B
Where do you get the .GIFs? --
Ultimate Gogeta
 • T • C • B
plse clear my name Supahvegeta 01:22, March 20, 2012 (UTC)
Why did you make that image?
Heyo!
Hi LT. I like that Chat mod collage thing you had made. But.... you forgot GohanFan7! :O SEXIST! Jkjkjk.


Ms.Bulma...Talk....Contribs


23:34, March 22, 2012 (UTC)
Bruz
Hey bro how's it kicking? Anyway am I ever going to get my MsBulma/Snorlax picture? If so could you show it to my talk so that I can give it/show it to her. That would be cool but if you want to do it, then whatever you want to do is great :D
 BardockGoku  talk  contribs 
11:25, March 28, 2012 (UTC)
Yo, I just wanted to point out that on your "Professional Perv" signature, you spelled "Professional" as "Proffesional". Just thought I'd let you know.

Shakuran13

This

ends

NOW!

23:33, March 31, 2012 (UTC)
It was WORTH it
XD XD XD
SaiyanAwesomenessTalkContrib
00:21, April 3, 2012 (UTC)
Sure! :D
That sounds awesome, but I'm not too good of a writer. ): But, if you want to write it, I think that'd be very cool! :D 鶴CookiePirate鶴 01:17, April 7, 2012 (UTC)
Haha, of course! Let me know when it's finished! :D 鶴CookiePirate鶴 01:23, April 7, 2012 (UTC)
My Avatar
Hey LT.
I just wanted to check if your still on for coloring and shading for that picture I sent.
And if it isn't too much trouble, can you add some text saying, "My mustache defiles all!" or something along those lines. And add my user name in the corner as well.
I appreciate it!
Mister Super Three (talk) 18:13, April 11, 2012 (UTC)
Your 4UTOGR4PH is complete~
Your personalized autograph is now complete~
Signature
Please change the text of your signature, as it is not appropriate for all ages. Thank you. --

10X.Ka.me.ha.me.ha.....talk.....contrib. 00:38, April 27, 2012 (UTC)
Message from E.M.K.
Using school computer, can't sign in. Check your email. - Ted E.M.K., your EM Wave Hero
Test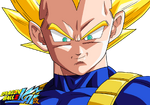 The Awesome OneThe ChatterThe JobsFile:Kai Vegeta.gif 22:25, May 10, 2012 (UTC)
Community content is available under
CC-BY-SA
unless otherwise noted.