Welcome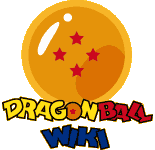 Hi, welcome to Dragon Ball Wiki! Thanks for your contributions.
Here's a wiki tip for you -- you can sign your name on talk/discussion pages by typing ~~~~ which automatically adds your signature and the date.
Check out Help:Contents for more tricks. Also, take a look at our Manual of Style for editing guidelines.
Please leave a message on my talk page if I can help with anything!>Sk 09:54, 1 December 2008 (UTC)
Super Saiyan Second Grade
You said "Removing fan name, belongs in template not entire article. Not sure If i got it all" so you're saying that the official name for the Ascended Super Saiyan is Super Saiyan Second Grade? If so can you provide evidence. Gokudo (talk) 22:50, March 8, 2016 (UTC)
Re: Super Saiyan Second Grade
No one answers the talk page but if you don't want to give me evidence then that's fine. I just wanted to know because I'm a really big fan of this form and not much was said about it so I want to know more about it. Thanks for the suggestion though.Gokudo (talk) 08:24, March 10, 2016 (UTC)
Dragon Ball Fusions
i got it from here VJumpArchives  Nikon23 05:01, September 23, 2016 (UTC)
xenoverse 2 cutscene
https://youtu.be/wGHfGDN4PWY  Nikon23 06:54, September 23, 2016 (UTC)
Hi, Jack. We have already reached a consensus regarding Ultra Instinct -Sign- and I and two others who frequently edit have come to the agreement to change it to Ultra Instinct -Sign-.—This unsigned comment was made by Shugesh (talk • contribs) Please sign your posts with ~~~~ next time!
I did not know that at the time.--Made up Character Wiki/Dragon Ball Fanon Wiki Admin Jack Jackson Things I do [mod] 00:14, January 3, 2018 (UTC)
This user from Lookout Universe Server on discord named Amelia say i could put my stuff on here since amelia from Discord was mod or Admin on here Kid-Danger100 (talk) 00:42, May 18, 2020 (UTC)Kid-Danger100Kid-Danger100 (talk) 00:42, May 18, 2020 (UTC)
Community content is available under
CC-BY-SA
unless otherwise noted.