Welcome
Hi, Iso33, welcome to Dragon Ball Wiki! Thanks for your edit to the File:HerculeMrSatantaunting.jpg page.
If you're new to editing on Wikia, check out this page for editing tips and tricks. Also, take a look at our Manual of Style, and Rules for editing guidelines on this particular wiki.
Please leave a message on my talk page if I can help with anything! Neffyarious (talk) 00:22, January 8, 2017 (UTC)
Look at this image XD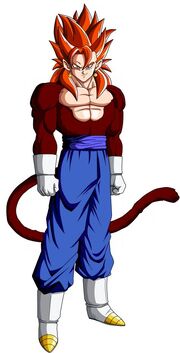 I'm Sorry
Look, I know we pretty much got into a fight and now I realized I've offended you and I'm sorry. The reason why I acted the way I did is because that's the way it works around here. Look man, these threads are harsh. There are a lot of people in this wiki that are very mean and send these hateful messages like the things you saw. You either be mean back and back out. That's life. If you think I'm a demon who deserves to go to Hell fine. If you think I'm a liar and I should be kicked out forever. Fine by you. But I just want to say that I'm sorry for offending you like that. SuperBen 1000000 (talk) 19:59, August 19, 2017 (UTC)
Community content is available under
CC-BY-SA
unless otherwise noted.