Welcome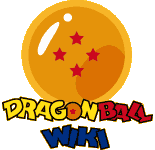 Hi, welcome to Dragon Ball Wiki! Thanks for your contributions.
Here's a wiki tip for you -- you can sign your name on talk/discussion pages by typing ~~~~ which automatically adds your signature and the date.
Check out Help:Contents for more tricks. Also, take a look at our Manual of Style for editing guidelines.
Please leave a message on my talk page if I can help with anything! Mystery reveals! Luster was here? Where is he now? 16:45, May 14, 2012 (UTC)
Gohan
Dude what the heck did Gohan do that was so important? Ssman2 06:39, May 27, 2012 (UTC)
Behavior
Please do not call people "stoopid" even if it is in striked comments as other users do not know that it is a joke and may see it as a insult. It is against the rules to insult other users.
SūpāSaiya-jinFourVegito
13:08, July 13, 2012 (UTC)
2 steps?
You said:
Almost got it. 2 steps away.
Then left.
Did you find the pic?
Community content is available under
CC-BY-SA
unless otherwise noted.