Welcome
Hi, Frieza1500, welcome to Dragon Ball Wiki! Thanks for your edit to the User blog:Ssj3gogeta96/Favorite saga? page.
If you're new to editing on Wikia, check out this page for editing tips and tricks. Also, take a look at our Manual of Style, and Rules for editing guidelines on this particular wiki.
Please leave a message on my talk page if I can help with anything! PrinceZarbon (talk) 03:09, April 2, 2014 (UTC)
A little favor
Hey man, if you could just help me out by inserting these pictures of Jiren's Invisible Eye Blast Technique that would be nice. SuperBen 1000000 (talk) 20:32, October 8, 2017 (UTC)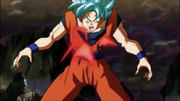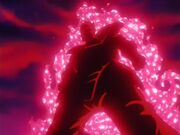 (Molly Baker (talk) 19:46, May 22, 2019 (UTC))hey do you know what episode this picture came from
For the top 2 pictures probably DBS episode 110. I'm not sure about the bottom picture but it looks like someone wearing a Frieza armor so that might come from an episode from either the Saiyan or Frieza Saga. (Sosuagwu17 (talk) 20:22, May 22, 2019 (UTC))
The top two pictures come from Dragon Ball Super Episode 109. (Sosuagwu17 (talk) 20:28, May 22, 2019 (UTC))
Community content is available under
CC-BY-SA
unless otherwise noted.