Welcome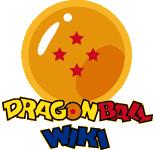 Hi, welcome to Dragon Ball Wiki! Thanks for your contributions.
Here's a wiki tip for you -- you can sign your name on talk/discussion pages by typing ~~~~ which automatically adds your signature and the date.
Check out Help:Contents for more tricks. Also, take a look at our Manual of Style for editing guidelines.
Please leave a message on my talk page if I can help with anything! Nikon23 01:48, February 19, 2018 (UTC)
Warning
No swearing, this will result in a block if continued.--Neffyarious (talk) 21:12, February 19, 2018 (UTC)
I was unaware we were not allowed to swear. I apologize. However, I do not like being personally attacked and treated like garbage. And I feel as though I am being wrongfully punished when Shoogesh was the one who started the entire argument with his personal attacks toward me. I ask that you do something about that instead of allowing people to insult others for edits they make. ExyleCage (talk) 21:17, February 19, 2018 (UTC)
Indeed I messaged him about the conversation too, but you did have to be warned for breaking the rules by swearing.--Neffyarious (talk) 21:22, February 19, 2018 (UTC)
If this occurs you need to report it to one of us admins and show us by linking the discussion, the only reason I got involved this time of my own accord is because I looked on the talk.--Neffyarious (talk) 21:29, February 19, 2018 (UTC)
I understand, and I do believe I was rightfully reprimanded as long as both of us have been warned. I'm also on a phone, so I'm not getting any alerts from Fandom on anything you post on gere, so I apologize for making the post on your talk page. ExyleCage (talk) 21:32, February 19, 2018 (UTC)
I didn't outright say "warning" to him like I did with you, but it was one, I was more clear with you because you are newer. If he carries on like this he of course will receive a block.--Neffyarious (talk) 21:38, February 19, 2018 (UTC)
On an unrelated note I wanted to point out that we have acknowledged that pages have been labeled with provisional titles since 2017 (as can be seen with the likes of "Z-Spirit Kamehameha"), Herms' recent pointing out BSSB was not an unofficial name is not what caused provisional titles to start being pointed out here.--Neffyarious (talk) 21:43, February 19, 2018 (UTC)
Ah. I apologize for the misunderstanding, then. ExyleCage (talk) 21:49, February 19, 2018 (UTC)
No problem.--Neffyarious (talk) 21:53, February 19, 2018 (UTC)
Ultra Istinct
I gave my motivation in the history and my edit was minimal. Like, what else there is to say? Nothing, if you cared to actually read my edit  Borticon (talk) 20:24, April 9, 2018 (UTC)
I did read it. But that doesn't matter. Your edit was undone by multiple people more than once, meaning you are required, via the rules, to take it to the discussion page and present your case. ExyleCage (talk) 20:31, April 9, 2018 (UTC)
RE:
They are fine to use if you use them like "hell today was shit" and not like "go to hell you little shit", look here Dragon Ball Wiki:Rules/Profanity shit is on the list now hell should be because it is used in the series. But I think it isn't on the list because technically it isn't profanity.  Goku20  Talk  ULTRA DBZ  ULTRA POKEMON  20:44,4/23/2018 
Kelfa
What are you disputing for? I know you watched the anime and seen them fusing as SSJs only to emerge in their base form. In the manga, they didn't. DragonEmeperor (talk) 19:54, July 26, 2018 (UTC)
Community content is available under
CC-BY-SA
unless otherwise noted.