Leave me a message here :)--Eulalia Talk 03:05, 14 November 2008 (UTC)
Welcome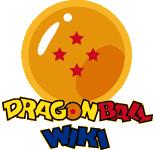 Hi, welcome to Dragon Ball Wiki! Thanks for your contributions.
Here's a wiki tip for you -- you can sign your name on talk/discussion pages by typing ~~~~ which automatically adds your signature and the date.
Check out Help:Contents for more tricks. Also, take a look at our Manual of Style for editing guidelines.
Please leave a message on my talk page if I can help with anything! Joey - Talk 04:14, 14 November 2008 (UTC)
Re: Welcome Buttons
Thanks for the heads up. That's a handy feature. Hey, I was wondering (since you obviously have more access and expertise in wiki-configuring than I) if you know if there's any way to have automatically generated tips show up when the reader hovers the mouse over certain words in the wiki. There's been a bit of controversy over the naming scheme of the wiki, and one of the ideas was that it would be nice to have it so that the user could hover the mouse over a name and have a little tip pop up that would show alternative names.
For example, if the word "Vegito" showed up in an article, and the reader placed the cursor over the name, a little box would show up with other titles for that character, like his Romaji name, "Bejitto", and his English manga name, "Vegerot". Is something like that feasible? I know it could be done manually in the articles' code, but I was just hoping there might be a way to automate the process while keeping the code simple. Thanks for any information you can provide! --

 talk contr 08:45, 14 November 2008 (UTC)
Can't Log In
See, you suggested I log in. Thing of it is, I'm on a DYNAMIC IP ISP right now. >_< Otherwise I'd be doing those contributions from my actual login which is Doc Lithius... HughesNet? More like LOSENET. OH SNAP!!
In any case, thank you for the warm welcome. XD ~ Doc Lithius [U|T|C] via 97.73.64.158 12:57, 16 November 2008 (UTC)

Could you make the sandbox button at edit pages there is no link
Can ya help me with something?
Dekoshu 23:45, 19 November 2008 (UTC) There's something I have to tell you. Can you find several images for ki-based techniques?
Actors
Hello I like to say that it would be great not to create articles on The upcoming DB movie it is a little unrelated Thnx-Sk 16:06, 24 November 2008 (UTC)
Can't log in; please help
Hello. As a previous user above has said, I know that I should log in on my account but the thing is I'm also on a dynamic IP ISP right now. Otherwise I'd be contributing from my actual login which is Kneekicker. Is there an easy way to retrieve my password? Help with this will be greatly appreciated. :D Apologies if the solution was located in an obvious section or anything.
In any case, thank you for the warm welcome. Kneekicker aka 90.208.50.37 01:10, 30 November 2008 (UTC)
Hello. I did the password to email address thing, but it didn't work for some reason. Oh well, it's cool as I made this account to use for the time being instead. Thanks again for your help! KneeKicker 20:03, 30 November 2008 (UTC)
Can you show how to welcome IP users?
Dekoshu talk contrib 23:18, 2 December 2008 (UTC) I only welcomed the users with a name. I want to help too.
Merry Christmas, Eulalia459678
Dekoshu talk contrib 22:36, 21 December 2008 (UTC) I hope you get a great amount of presents and great luck in you life and in the Internet.
I would like to edit the Beam attack article please
Dekoshu talk contrib 19:00, 22 December 2008 (UTC) I really made it the first time. Can I? Thank you.
Dragon Ball: Evolution actors
What Nonoitall said in the forums was one of the reasons why I merged the actors into a single article. As it stood, there was little precedent as to who got an article and who didn't. There isn't much room for growth in articles of real life actors; because this isn't Wikipedia the articles were singled down to being not much longer than stubs, having a lead, an image and a quote or two. If articles for actors portraying Dragon Ball characters in a non-canon release exist, then does this mean articles should exist for voice actors who have contributed to source material? Either way such article entries would not grow much longer than stubs; there are only so many voice actors whose articles could be written with a fair degree of length. I figured the only notable actors were the ones who portrayed characters present in source material (thus eliminating the possibility of articles on several characters created by Chow's writers). There are two other live-action films based on the franchise as well, so this meant the list of actors who portray Dragon Ball characters in film would not be limited to actors who portray Dragon Ball characters in Dragon Ball: Evolution. This helps to make the question of who gets an article less debatable. Storm 05:54, 3 January 2009 (UTC)
Good Afternoon, Eulalia459678
Happy New Year and have a great Internet time. I do hope my editing technique are improving the articles instead of hindering. Dekoshu talk contrib 22:02, 5 January 2009 (UTC)
Thanks
Hey I just wanted to thank you for welcoming all those new users--Sk 05:42, 6 January 2009 (UTC)
Hi again, Eulalia
How are you doing? Have a great time in life and here. Dekoshu talk contrib 00:40, 9 January 2009 (UTC)
hi i'm new
hey just thought i would say hello.hello Catface 20:48, 17 January 2009 (UTC)
Books
In Dubai, UAE do you know where i can get Triss cause i can't seem to find it anywhere. Oh yeah and I thought you might know due to your user name.--SalmanH 21:06, 18 June 2009 (UTC)
Yeah I've checked most of the Bookworm shops and Magrudy as well as a Borders shop, but thanks anyway, one more thing if you ever do plan on visiting Dubai make sure you come when it's winter cause from spring to summer the temp changes from 40 to 50 degrees.--SalmanH 05:59, 19 June 2009 (UTC)
Blocks
You should do a range block to that IP. -- Vĕģą-Ďāґķ 21:13, November 20, 2009 (UTC)
Range block? Doesn't exist, it only cascades with users. Ajraddatz Talk 21:14, November 20, 2009 (UTC)
We need to stop him!Kibafool 21:21, November 20, 2009 (UTC)
@Kibafool He seems to have stopped, but I'll keep a lookout until local admins arrive.--Austin (Talk) 21:23, November 20, 2009 (UTC)
Just ask Nonatail to block the IP address , or you could ask PrinceZarbon
I can block the IP addresses (and have), but the problem is that he was using several different IP addresses, bypassing my bans.--Austin (Talk) 21:29, November 20, 2009 (UTC)

Then they just have to block all of the Unregistered users for a while if it keeps up. Or they may have to add more administrators,
Preventing all IP addresses from editing the wiki shouldn't be needed, as this is just an isolated incident which seems to have stopped, and not something large enough to lock out so many good contributors :)--Austin (Talk) 21:33, November 20, 2009 (UTC)
hi
ssjgohan hwo can had moves on get pics with thes moves and spelse dotn took down them an dpslese lot my psot be turles did kill ssj gohan in one ending to plan to doestry the sayain
Community content is available under
CC-BY-SA
unless otherwise noted.