Welcome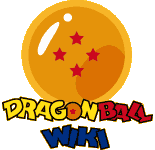 Hi, welcome to Dragon Ball Wiki! Thanks for your contributions.
Here's a wiki tip for you -- you can sign your name on talk/discussion pages by typing ~~~~ which automatically adds your signature and the date.
Check out Help:Contents for more tricks.
Please leave a message on my talk page if I can help with anything! --Eulalia Talk 04:04, 1 January 2009 (UTC)
Bora article
I Havent commited vandalism.I'm reverting something that ISNT trivia.the admins wont do anything,because IM right. I'm also a cunt.--Silver Sinspawn 03:04, December 22, 2009 (UTC)
The future of our wiki
An important discussion about the future of our wiki would greatly benefit from your input! --

 talk contr 23:09, October 6, 2010 (UTC)
Community content is available under
CC-BY-SA
unless otherwise noted.