Welcome
Hi, Perfect Hottie, welcome to Dragon Ball Wiki! Thanks for your edit to the Forum:Top Hottest Characters!!! page.
If you're new to editing on Wikia, check out this page for editing tips and tricks. Also, take a look at our Manual of Style, and Rules for editing guidelines on this particular wiki.
Please leave a message on my talk page if I can help with anything! -- 10X Kamehameha (Talk) 2012-12-11T03:57:07
U ugly. jk XD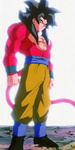 I'm the coldest badass there is. Blaze...

00:35, December 14, 2012 (UTC)
GAMEFLY
Y U NO SEND PH ASSES?
i think that should give you a clue to who I am. 

.Merry Christmas From Gigan23!. . .
Write Back To Me! . . .
17:27, December 17, 2012 (UTC)
Clippers Surprise
Happy X-mas. :P -Blaze
Love your rainbow hair
I love your rainbow hair color your lucky I'm just getting my died "red"Jessie 00:24, January 4, 2013 (UTC)
~Strawberry Ichigo~
HOLY SMOKES!
Ya wow! Your dyed rainbow look is really awesome! <3 Great job with it! 

_MsBulma_ _Talk__Contribs_

20:06, March 2, 2013 (UTC)
its me
hey if you ever get the chance drop by crossover again i enjoyed the TF2 rp immensly :)  Ultimate ninja master (talk) 11:31, March 26, 2013 (UTC)
sup
The King of Blood Booda (talk) 08:49, March 31, 2013 (UTC)

im on the wikia we roleplay on right now!Ultimate ninja master (talk) 23:33, April 25, 2013 (UTC)
Community content is available under
CC-BY-SA
unless otherwise noted.