Welcome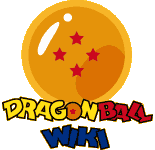 Hi, welcome to Dragon Ball Wiki! Thanks for your contributions.
Here's a wiki tip for you -- you can sign your name on talk/discussion pages by typing ~~~~ which automatically adds your signature and the date.
Check out Help:Contents for more tricks. Also, take a look at our Manual of Style for editing guidelines.
Please leave a message on my talk page if I can help with anything! AlmightyTailsDoll 20:34, July 1, 2012 (UTC)
i will mak u a mod
http://superdbzcoaster.wikia.com/wiki/Special:Chat
18:15, July 31, 2012 (UTC)
Tails where are you?
Tails where are you? I need to see you.Vegeta777 (talk) 14:38, August 24, 2012 (UTC)
WERE IS TAILS?!?!?!
tails were have u been . last time i seen you was like 5 days ago when u were raging around and kotsu threatend to ban you. come back chat is boring.! Brolylssj Destroys (talk) 00:16, August 25, 2012 (UTC)
Get on bro.
Can ya come on down to chat?

This Random Dude

is bored so talk to him

Profanity
Please do not use profanity on the site. It is offensive to other users. Thank you. --

10X.Ka.me.ha.me.ha.....talk.....contrib. 23:21, September 16, 2012 (UTC)
Sorry 10X. AlmightyTailsDoll (talk) 00:32, September 20, 2012 (UTC)AlmightyTailsDoll
RE:
what?
Quackulon The Duck Tyrant (talk) 00:26, September 28, 2012 (UTC)
WHAT DO YOU MEAN?!?!
AND How DID YOU GET SO MANY EDITS? last time i checked you had like 80
Quackulon The Duck Tyrant (talk) 20:23, October 2, 2012 (UTC)
How did I get edits? Because I edit.AlmightyTailsDoll (talk) 01:55, October 3, 2012 (UTC)
Thanks!
Thanks for the answer and verification, I just couldn't place it, and it wasn't under Frieza's abilities. (BTW I'm putting this in a message rather than blog since It's going to get deleted)

Buu

uuu

uuu

uuu

uuu!!

15:53, September 29, 2012 (UTC)
Hello
You are AWESOME. DBZ, Ratchet and Clank and Kingdom Hearts?!? Wow, you are exactly like me. And I'm awesome, so that makes you awesome too. WELCOME TO AWESOMENESS.
Wow, I said awesome alot.
..Vegeta.8..8......talk.....contrib.
Hii
Hi tails how ya doing -Vainty- Strawberry Ichigo (talk) 04:46, December 27, 2012 (UTC
A chick asking me how I'm doing?  Never saw that comin'. AlmightyTailsDoll (talk) 05:08, December 27, 2012 (UTC)
Taaaaails.
Yo, if you wanna talk to me, I'm at Degrassi Wiki chat right now. ♪ Infinity Guitars ♫ In the Colosseum, people screamin',"Off with her head!"   23:54, December 31, 2012 (UTC)
Hey bruh
Hey man, I know how ya feel (actually I don't, but who cares?). Dude, it's okay. I think you're overreacting a little bit, but's it's okay. I'll have yo back until the end. ::D --Guysponge22 (talk) 01:08, February 23, 2013 (UTC) 
Funny how you talk behind my back, and create a page called "The meaness of CN", for you it would be the stupidy of Tails. I don't know why you got beef with me. But let's cut the crap.

 CertainlyNot Talk
CN, you called me a 10 year old living in a basement, if that's not trying to fight than I don't know what is.All your base are belong to us
 ?
Haven't seen you around in so long. Miss you quite honestly.          ★    Lambent Light    ランベントライト                     
Community content is available under
CC-BY-SA
unless otherwise noted.