Welcome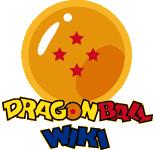 Hi, welcome to Dragon Ball Wiki! Thanks for your contributions.
We really appreciate your contributions here, and would love to give you credit! So Log in with a user name, or register one if you don't have one yet. That way we know who is doing the great things we see.
Here's a wiki tip for you -- you can sign your name on talk/discussion pages by typing ~~~~ which automatically adds your signature and the date.
Check out Help:Contents for more tricks.
Please leave a message on my talk page if I can help with anything! --Eulalia Talk 21:00, 6 December 2008 (UTC)
---
This is the discussion page for an anonymous user, identified by the user's numerical IP address. Some IP addresses change periodically, and may be shared by several users, Thus many people don't take anonymous users seriously. If you are an anonymous user, you may create an account or log in to avoid future confusion with other anonymous users. Registering also hides your IP address.

[ IP info · Traceroute · WHOIS · Abuse · ARIN WHOIS ]