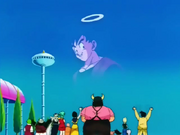 I'm leaving Dragon Ball wiki(for now atleast), there's nothing to do here, most blogs are uninteresting, I hate the current db community(not everyone, just a small ammount) and well that's pretty much it, I don't have anything else to say, as hardly anyone knows me anymore on this site.

Also if you want to make comments like, "many people do these kind of blogs, to get attention" or "Who cares?" just keep it to yourselves.
Well, I guess this is it, bye.--ASSJ R GThe Ultra Thunder

Edit Countcontribs 21:29, September 9, 2012 (UTC)
Community content is available under
CC-BY-SA
unless otherwise noted.