"Release it Gohan! Release everything! Remember all the pain he's caused... the people he's hurt... NOW MAKE THAT YOUR POWER!!! "-Goku to Gohan in "Save the World"

Hello World I'm SSJSensar912, but you can call me Sensar, or Tristan if you wish. I am a huge Dragonball fan and I hope I always will be. I have been a fan ever since my friend showed me the manga, once I saw it I was instantly hooked. Since then I have watched all of Dragonball Z, GT and Dragonball, in that order. I was so happy when I found this site, I was looking forward to applying my knowlage, and helping out.
I know its not much, but I give everyone my word that I will never vandalize this site. By the way 1 other thing; Anyone can ask me questions, I think I'm pretty smart at this when it comes down to it, but my answers probably won't be as good as the administrators, so I would recommend asking them first.
And just to clear something up, my user name at one time, was SSJSensar, but sadly, I lost my password. So I was forced to create a new account. So, Here I am!
Favorite Series
Dragon Ball Z
Favorite Hero
-- Piccolo
Always knows whats going on, creates some great comic relief, and is an excellent example of a bad guy turned good.
-- Kid Goten
-- Goku
-- Future Trunks
-- Teen Gohan
-- Majin Buu (Good)
Least Favorite Hero
--Android 18
Had a few moments of good comic relief, but other than that, I just don't care for her character.
-- Pan
-- Adult Goten
-- Not really too many characters I don't like, and even though the ones above are under "least favorite" I still kinda like them.
Favorite Super Saiyan Level
-- Super Saiyan
Yup, good ole super saiyan is my favorite (particularly full power), simple and awesome.
-- Super Saiyan 2
-- Super Saiyan 4
-- Super Saiyan 3
Favorite Villain
-- Cooler
Just an awesome character and an all around great bad guy.
-- Majin Buu
-- Cell
-- Super Janemba
-- Broly
-- Dabura
Least Favorite Villain
-- Van Zant
He shot Bee and... HE SHOT BEE!!!
-- Recoome
-- Android 19
-- General Blue
-- Zarbon
-- Super 17
Favorite Battles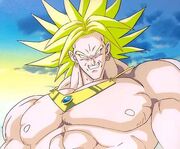 -- Gohan's fight with Cell
One of the best moments in the whole series.
-- Goku and Vegeta's Fight with Kid Buu
-- Goku's fight with Cooler
-- Goku's first fight with Vegeta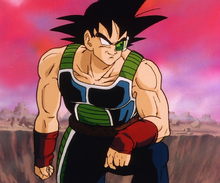 -- Piccolo's fight with Android 17, and then Cell
-- Gotenks and Piccolo's fight with Super Buu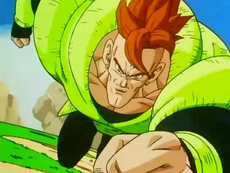 Least Favorite Battles
-- Goku's fight with Frieza
He says 5 minutes... takes 12 episodes.
-- Goku's fight with Broly
-- Goku and Android 18's fight with Super 17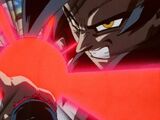 -- Videl's fight with Spopovich
-- Goku and Vegeta's fight with Omega Shenron
-- Future Gohan's fight with the Androids... I think I cried...
Favorite Technique
-- Father-Son Kamehameha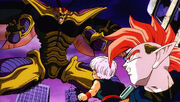 One of my favorite moments in the whole franchise.
-- Flight
-- Special Beam Cannon
-- Kamehameha
-- Final Flash
-- Tri-Beam
Favorite Fusion
-- Goku and Vegeta (Gogeta) I mean, Come on! He is just awesome.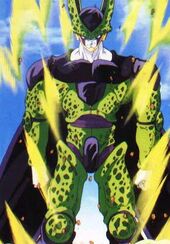 -- Goten and Trunks (Gotenks)
-- Goku and Vegeta (Vegito)
Favorite Dragon Ball
-- Seven Star Ball
Not sure why I thought of this, why it matters, or even why it's my favorite.
Favorite Movies
-- Cooler's Revenge
A great plot line, a great villain, great comic relief, and a great fight. Can you ask for more?
-- Broly: The Legendary Super Saiyan
-- Fusion Reborn
-- Wrath of the Dragon
-- Bojack Unbound
-- The Tree of Might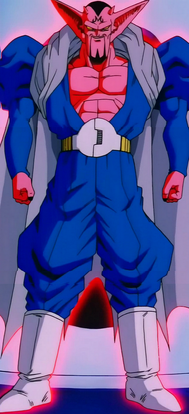 Custom Signature
SSJSensar912

If you see this on your talk page, it means I'm trying to talk to you! Click on "Sensar" and you will be linked to my talk page. Reply as soon as possible!
Where The Name Came From
Well, back in like, the sixth grade, I created my own Dragon Ball Z character and called him "Sensar." I went through every detail trying to see how he could fit into the series, and I decided what he looked like as a kid, as a super saiyan, 2, 3, and 4. Definantly my most beloved character I ever created, and when I created my first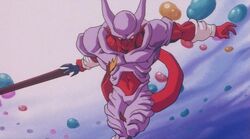 profile back in June of 2010, It just seemed like that should be my username. If you would like to know more about him, you can send me a message on my talk page, and who knows, maybe one of these days I'll give him his own story in DBZ Fannon.
Final Greeting
Once again, I encourage anyone with a question to feel free to ask me, even though I might not know. But one thing is for sure, if I dont know I will tell you, so you can trust me. Hope to see you around! -- SSJSensar912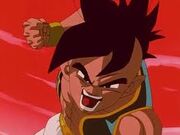 User Boxes
Yeah, I know, I have WAAAAAAAY too many. But the're all true.
Community content is available under
CC-BY-SA
unless otherwise noted.