Who is Koukishi?
Hello, <insertusernamehere>. I am November Blue, but, please, call me Koukishi (Kou for short). I am a long-time Dragon Ball fan (my favorite branch of the franchise is Dragon Ball GT), and I used to be a frequent editor here, but I took a two-year hiatus from July 2012 to June 2014; however, I'm pretty much back full-time, now. I'm also the admin over at Dragon Ball Answers—I'm still fairly active there—where anyone can ask questions about the Dragon Ball series. If you'd like, check it out!
I also host the Featured Wikian blog series, which is a monthly blog that highlights members of the Dragon Ball Wiki community on their achievements here on the wiki. Each user is nominated by their fellow Wikians, so, if you'd like to make a nomination yourself, find the most recent interview and leave it in the comments section of the blog post. Happy nominating, <insertusernamehere>!
What does Koukishi look like?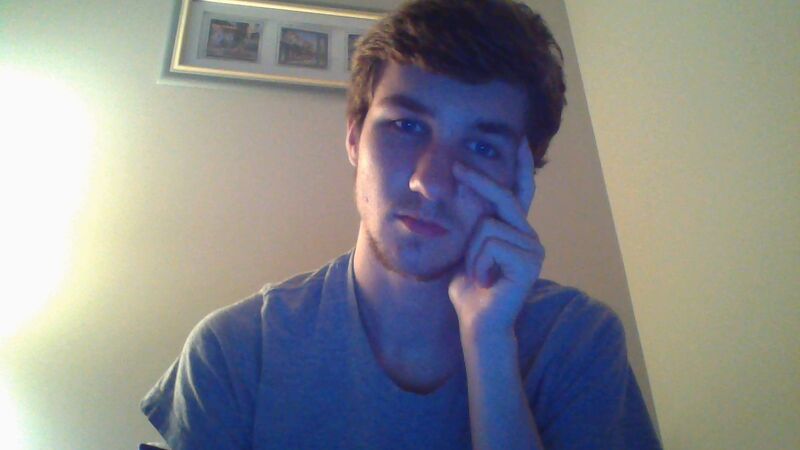 (love me)
What are Koukishi's contributions?
User stats
Who are Koukishi's favorite characters?
Note: Koukishi's favorite characters tend to change on a fairly regular basis.
Bleach
Dragon Ball
Death Note
Fullmetal Alchemist
Naruto
One Piece
Trigun
What do you think of Koukishi?
What are some of Koukishi's quotes?
What is Koukishi's signature?
Who has signed Koukishi's guestbook?
If you like my user page (or me, of course), please, feel free to add your signature below.
Would you look at that, I'm first at something. Nice well organized profile you have~ I see you will be improving it in the future too. I Wish That I Could LiveWith Nothing But The Night
Hai~
Hello! :) -- CookiePirateTalkContribs
Nice user page Hit me back just to chat Truly yours this is Gohan ibbe
Nice job with the user page. I see it will be getting better and better. --I can not die. I AM death.
Nice profile dude, looks well organized.  • Freeza Burn • Contributions 07:40, February 20, 2012 (UTC)
I like your profile. You're also one of the best new users here (actually you're just one of the best in general). --Shakuran13ThisendsNOW! 14:18, February 24, 2012 (UTC)
Hey there, I agree with Shak 100% on this, you're one cool dude. :P CuddlyNinja ♥ Hiya!♥ 01:26, March 1, 2012 (UTC)
You're one pretty great guy. Thanks for all the help you've been giving this wiki, keep up the great work! Kikoho-sama 20:16, March 3, 2012 (UTC)
Hello there Void! Thanks for your contributions! Nice user page also! :D

Super Saiyan GoateeSend me a message! 20:18, March 3, 2012 (UTC)

16:47, March 9, 2012 (UTC)

Dark Seeker Kotsu   09:08, July 2, 2014 (UTC)

Hi there. :) Thanks for your help over at Dragon Ball Answers Wikia. You're pretty knowledgeable. ;) User:WaffleGuy26 talk contrib 04:22, August 26, 2014 (UTC)
Community content is available under
CC-BY-SA
unless otherwise noted.