About myself
JanembaFreak97 would love to make his Userpage awesome like SuperKamiGuru, or people like that, but he is kinda lazy.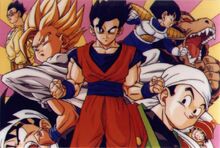 Favorite Mangas Other Than DB
I love many mangas. These include:
One Piece
Hetalia
Soul Eater
Pokemon
Yu-Gi-Oh
Bleach
Fullmetal Alchemist
Katekyo Hitman Reborn!
Death Note
Bakuman
Trigun
HunterXHunter
Cool Pics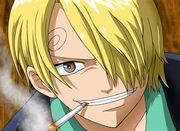 Avatars
I have had a few, but here are some of my better ones. 
Top Lists
Top 10 mangas:
Katekyo Hitman Reborn!
Fullmetal Alchemist
Bleach
Ouran High School Host Club
Dragon Ball
Beelzebub
One Piece
Fairy Tail
Death Note
Bakuman

Top 5 favorite characters of anything ever:
Kyoya Hibari (Katkyo Hitman Reborn!)
Ichigo Kurosaki (Bleach)
Oga Tatsumi (Beelzebub) 
Sanji (One Piece)
Piccolo (Dragon Ball)

Top 5 favorite DB characters:
Top 5 least DB favorite characters
MY GUESTBOOK!!!
For all you peoples who are my guests.
ME!!!!! Sincerely myself, JanembaFreak97
Hey bro.

 BardockGoku 

 talk 

 contribs 

Hello there, Janemba.

FusionReborn99

Talk

20:12, February 25, 2012 (UTC)
http://partner-ad.photobucket.com/albums/bb257/HodgePodge_Pics/Emoticons/Kiwi-Bird-Animated-1.gif User:Richie Cordelia 14:57, April 7, 2012 (UTC) You're a cheese puff~
yo yo yo its ss and i is a guest Neosilvershenron 00:38, April 11, 2012 (UTC)
Hi  

•

Goten66

•

Leave a Message

•

Contribs

05:31, April 20, 2012 (UTC)
Yo! Bro. --- .You will . . .never. . .see. . .me. . .again. . .forever ... .Inbox. . .Contrib 17:33, April 20, 2012 (UTC)
Hi

SS1 Soldier

Talk 11:17, May 4, 2012 (UTC)
JEFF!!!! WHAT UP??? I am the darkness where there is light.You have nowhere to run. 23:09, May 13, 2012 (UTC)
I like eggs and bacon -- Template:Drayden1 03:01, June 23, 2012 (UTC)
Woah, how have I not signed this yet?! --

CookiePirate

Talk

Contribs

Hey there, My Favourite~ Damn Whitecoats!
Meh. Phierbito-Seeya 'round
Felt like signing this. --Legato Bluesummers (talk) 03:36, October 30, 2012 (UTC)
Have I not signed mai Freak-Boi's guestbook? That's not fair! D: Well, TCL --

Happy Birthday

~ talk

HIIIIIIIIII!!!!!!!! :DDD Love Hope Peace
Hiya buddy! Gotenfan1195TalkContribs
yo daddyo --  Yuki Saki ~ 艶光路 撫子 20:15, March 7, 2013 (UTC)
hey Jeff~ Sayian Hottie~* ~  BullaBrief101~♫♥♪ קєгŦєςtเ๏ภ~♥
22:02, February 9, 2013 (UTC)
Hi Jeff

Yoko Littner (talk)

HeyHey~! The Talistar
Hello Jeff! CarnageTalkBlogsContribsEdits
Hi --Ibbe Posey Leave a message
Cool People
Barack Obama, Michael Jackson, Jeff the Killer, Slenderman.
SuperKamiGuru~ She's just.... She is Kami. Love her so much.
Dark Seeker Kotsu~ This guy is like my brother/gay lover/Adventure teammate. 'Nuff said.
SSJ3Tre~ I put him on here because........
SaiyanAwesomness~ Why is he on here.....?.
CookiePirate~ Cookie is my Captain and the only One Piece fan I can talk to.
BardockGoku~ Barku was my first wikia friend. BFFL~
GotenFan1195~ He is mine. You can't have him.
If you don't see your name on here, I was too lazy to add you yet. Deal with it!!!
Community content is available under
CC-BY-SA
unless otherwise noted.