Warning! This user is awesome. Be sure to vote on his polls, sign his guestbook and leave him a message.
Vegeta88's
What I like (Not In Order)
Myself
Hot Girls
Your Mom
My Friends
Smart People
Trolls (Admit It, Everybody Loves A Good Troll)
Dragonball
Naruto
Bleach
Kingdom Hearts
Ratchet And Clank
Three Days Grace
Breaking Benjamin
Any Other Non-crappy Music
Vegeta (Dragonball)
Sasuke Uchiha (Naruto)
Kakashi Hatake (Naruto)
Grimmjow Jeagerjaequez (Bleach)
Ulquiorra Cifer (Bleach)
Renji Abarai (Bleach)
Uryu Ishida (Bleach)
Axel (Kingdom Hearts)
Klunk (Ratchet And Clank)
Queen
David Bowie
Three Days Grace
What I Hate (Not In Order)
Idiots
Assholes
Know-It-Alls
One Piece (Yeah, It's Childish And Annoying)
Superman (TAKE THAT, SUPERMAN FANS!)
Fred (The Guy With That Retarded Voice)
Dubstep (BOOP BOOP BOOP PAAWA DOWIE DOWI WEEE WEEE DO DO DA BOW-BAM!)
Poll
Nicknames
88, Vegeta, Chidori, Final, Moron, Creep, Loser and tons of other insults that November Blue uses. But you can call me anything you want.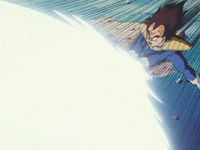 Edit Meter
NOTE: This is my Final Chidori AND Vegeta88 account's edits combined.

Sigs
..Vegeta.8..8......talk.....contrib.
.Vegeta88. . . Talk . . . Contribs.

His power level is OVER 9,000!

Get a life. You have no worth. You're nothing but a big wad of spit out chewing gum!
This is a sig. Deal with it.


.Vegeta88. . . Happy Halloween! . . .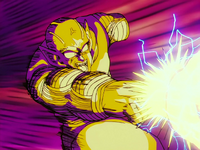 Templates
I make alot of templates. Here are some:
{{Date}} does: Tuesday September 2020
{{Upvote}} does:
{{Downvote}} does:
{{CQB|quoted words|person quoted|source=}} does:

"Cool Right?"
— Final Chidori

Help?

Need help with templates? Leave a Message!















































































Userboxes

Template:Koukishi
































































Guest Book

If you enjoyed this page sign here. If you have a suggestion for the page, please leave me a message on my talk page. Jump to your page. Jump to your talk. The date is currently: Tuesday September 2020