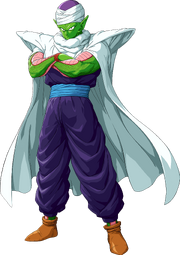 Ok, I am Rein, or just call me That Danganronpa fan if ya want, even tho Rein is easier XD. Ok, I love Dragon Ball, and the Abridged version as well. My Favorite character is forever Piccolo, and I don't know why. I hope you enjoy My time here, and have a good day, Saiyans and Namekians. 
Alright, more about myself:
Please, either call me Rein or Syo! I, am an editor! I edit for profile pictures, us, etc. I also will do some polls from time to time, but I'm mainly just some editor hanging (my Kanade kin, ack-) around, and talking to you guys! 
I wasn't very active, as I had Quotev, but, I decided to be more active on here, since I am pretty passionate about Dragon Ball! I do watch other anime, but I think besides from Puella Magi: Madoka Magica, Dragon Ball was my first anime!I
See ya, fellow Dragon Ball Fans!!
My Favorite Characters!
1. Piccolo and Android 17
2. Perfect Cell
3. Frieza
4. Goku 
5. Vegeta
6. Tien 
7. Krillin
8. Jiren 
9. Beerus
10. Mr. Popo
Community content is available under
CC-BY-SA
unless otherwise noted.