This article is about the
real world.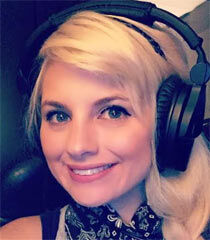 Tia Lynn Ballard is an American voice actress affiliated with Funimation. Some of her notable roles are Kusano from Sekirei, Rin Ogata in Rideback, Mizore Shirayuki from Rosario + Vampire, and Happy from Fairy Tail. 
In the 2010s she became the current voice of Marron. She also voices Caway in Dragon Ball Super.