This article is about the
real world.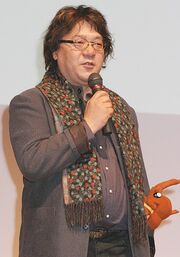 Shigeyasu Yamauchi (山内 重保; born on April 10, 1953, in Hakodate, Hokkaido) is a Japanese anime producer and director. He is known for having worked on Saint Seiya and Dragon Ball Z.
Biography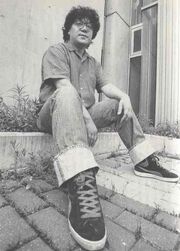 Shigeyasu Yamauchi was a director for Dragon Ball Z, Dragon Ball GT, and the Dr. Slump remake. He worked on the movies Dragon Ball Z: The Tree of Might, Dragon Ball Z: Broly - The Legendary Super Saiyan, Dragon Ball Z: Plan to Eradicate the Saiyans, Dragon Ball Z: Bojack Unbound, Dragon Ball Z: Broly - Second Coming, Dragon Ball Z: Bio-Broly, Dragon Ball Z: Fusion Reborn, Dragon Ball Z: Wrath of the Dragon, and Dragon Ball: The Path to Power.
Shigeyasu Yamauchi also worked on Ashita no Nadja, Beet the Vandel Buster, Blood+, (The) Book of Bantorra, Boys Over Flowers, Casshern Sins, Chihayafuru, Condition Green, Cowboy Bebop, Crying Freeman, Digimon, Dragon Warrior, Dream Eater Merry, Flame of Recca, Hai Step Jun, (The) IDOLM@STER, Kanon, KenIchi the Mightiest Disciple, Kouchuu Ouja Mushiking ~Mori no Tami no Densetsu~, Kyō, Koi o Hajimemasu, Magical Taruruuto-kun, Manyū Hiken-chō, Mawaru Penguindrum, Mysterious Girlfriend X, Odin - Starlight Mutiny, Ojamajo Doremi, One Piece, Saint Seiya, Shin Kyūseishu Densetsu Hokuto no Ken: Raoh-den Gekitō no Shō, Street Fighter Alpha, Toaru Kagaku no Railgun, Transformers, and Xenosaga.
Gallery
External links
Community content is available under
CC-BY-SA
unless otherwise noted.