Saiyan Rapid Fire is a Continuous Energy Bullet used by Future Trunks in his Super Saiyan and Super Saiyan Second Grade forms.
Overview
It is a barrage of blue or yellow Ki Blasts fired from both hands together.
Usage
Film Appearances
Video Game Appearances
Saiyan Rapid Fire was named in the Dragon Ball Z Collectible Card Game. It is Future Trunks' regular Ki Blast attack in the Budokai Tenkaichi series.
High volume and rate of fire, leaving few openings.Dragon Ball Xenoverse 2 Rush Ki Blast Type description
In Dragon Ball Xenoverse 2, the firing stance of the Charged Ki Blast: Rush Type (or simply Rush Ki Blast) resembles Saiyan Rapid Fire which is fitting as Future Trunks, Kid Trunks, and GT Trunks are all Rush Type, however it can also be used by several other characters as well. The Future Warrior can fire Rush Ki Blasts depending on their currently equipped Super Soul or as their default Charged Ki Blast type if their selected race is Saiyan.
Gallery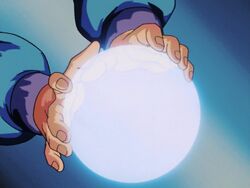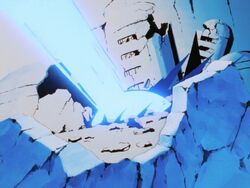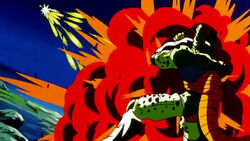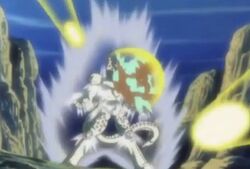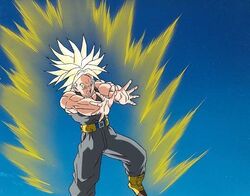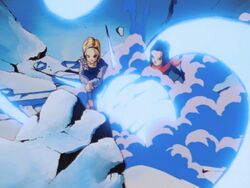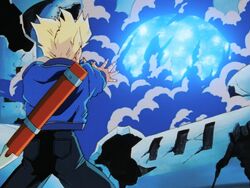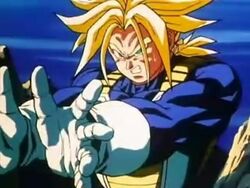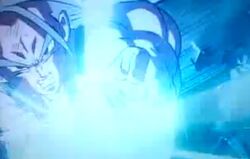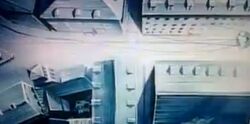 References