This article is about the
real world.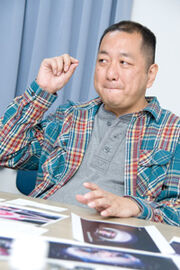 Naoki Miyahara (宮原 直樹) is a Japanese animator and animation director affiliated with Toei Animation. He has worked on the Dragon Ball Z and Dragon Ball GT series.
Biography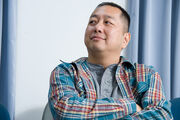 Naoki Miyahara joined the Dragon Ball Z staff in early 1990 as a key animator. He would go on to stay involved in the series up through the bitter end of Dragon Ball GT, even filling the role of animation supervisor for the final episode. Naoki Miyahara was Animation Supervisor for Dragon Ball Z episodes 159, 199, 280, and 289, and for Dragon Ball GT episodes 6 and 64. Naoki Miyahara was more often a key animator than an animation supervisor, and would often fill-in with other animation studios to provide assistance when needed. When he did actually supervise an episode, all of the key animators involved were typically fellow animators from Toei Animation. Due to the animator rotations used in Dragon Ball GT, the animators involved with the episodes Miyahara supervised constantly changed.
He has worked as a key animator on the movies Dragon Ball Z: The World's Strongest, Dragon Ball Z: The Tree of Might, Dragon Ball Z: Broly - The Legendary Super Saiyan, Dragon Ball Z: Bojack Unbound, Dragon Ball Z: Broly - Second Coming, Dragon Ball Z: Bio-Broly, Dragon Ball Z: Fusion Reborn, and Dragon Ball Z: Wrath of the Dragon. He was Assistant Animation Director for Dragon Ball: The Path to Power, CG director for Dragon Ball Z: Battle of Gods, and Animation Director for Go! Go! Ackman.
Outside of anime and movie adaptations of Akira Toriyama's series, Naoki Miyahara has worked on Ayakashi - Samurai Horror Tales, Digimon Adventure, Ojamajo Doremi #, One Piece: Django's Dance Carnival, RoboDz, Suite Precure, and Xenosaga: The Animation.
Gallery
External links
Community content is available under
CC-BY-SA
unless otherwise noted.