This article is about the
real world.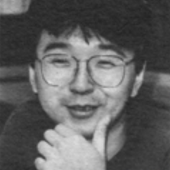 Minoru Maeda (前田実; born on March 24, 1954, in Hokkaido) is a Japanese animator and character designer. He was the Dr. Slump, Dragon Ball, and early Dragon Ball Z character designer. He is known for his round designs.
Biography
Minoru Maeda began his career as an animator in 1968, for Studio Junio. He soon began working on animation projects subcontracted through Toei Animation, and reached the position of Key Animator with the company within a few years. His experience with the anime Hajime Ningen Gyatoruzu propelled him into the spotlight at Studio Junio, and he would eventually go on to be the Chief Animation Director for the 1981 anime adaptation of Akira Toriyama's Dr. Slump and the Chief Animator for Dragon Ball.
Maeda oversaw almost every aspect of the series' animation process, and provided the majority of all the character designs from the beginning of Dragon Ball in February 1986 all the way up through the 1992 Perfect Cell Saga of Dragon Ball Z. He would inspect and approve most of the key animation cels, and would often fill-in as a Key Animator or Animation Supervisor when needed. Minoru Maeda was also responsible for all the promotional illustrations, and illustrated the short Dragon Ball Z side stories, databooks, and a few of the film comic covers.
Minoru Maeda was the animation director for the Dragon Ball episodes 1, 4, 8, 15, 22, 29, 36, 50, 57, 64, 71, 82, 89, 97, 104, 112, 119, 125, 132, 139, 146, and 153. And for the Dragon Ball Z episodes 7, 14, 21, 28, 34, 41, 48, 70, 77, 90, 95, 107, 112, 117, 124, 142, 154, and 164. He worked on all the Dragon Ball movies until Dragon Ball Z: Super Android 13! Minoru Maeda illustrated all three side-stories based on the Dragon Ball Z anime: "In the Name of Piccolo Daimaō", "Great Pride!! The Saiyan Prince Vegeta", and "The Lonely Future Warrior!! Trunks". He is last credited as animation supervisor for Dragon Ball Z in episode 164, "Ghosts from Tomorrow", after which he was replaced by his assistant Katsuyoshi Nakatsuru and Tadayoshi Yamamuro.
After leaving Studio Junio, Maeda would go on to join SynergySP, an animation company founded in 1998 by former animators from Toei Animation. In an interview in the 2010 Dragon Ball Anime Illustration Collection: The Golden Warrior, Minoru Maeda noted that if there were to be a new Dragon Ball work, he would have an incredibly strong desire to give it a shot again.
Outside of Dr. Slump and Dragon Ball, Minoru Maeda worked on several other anime series and movies, including Doraemon, Lupin III, Panda! Go, Panda!, Soreike! Anpanman, Space Battleship Yamato, Street Fighter II V, Touch, and Captain Tsubasa: Road to 2002.
External links
Community content is available under
CC-BY-SA
unless otherwise noted.