The home of amazing Dragon Ball information and discussion, where anyone can edit!
We are currently editing 7,187 articles with 1,803,841 edits, and need all the help we can get!
This site is a collaborative effort for the fans by the fans of Akira Toriyama's legendary franchise.
To any and all editors, thank you for your time, energy and all of your contributions!
Please be aware, this wiki contains spoilers, read at your own risk.
Some content may be inappropriate for younger readers.
Wednesday, March 20, 2019.
About this wiki • Administrators • Forum • Help
New Pages • Recent Changes • Rules • Standards • Manual of Style
Wiki News and Updates
Movie - Dragon Ball Super: Broly released in Japan on December 14, 2018 and most other countries worldwide across January and February 2019 to great success.
Anime - Super Dragon Ball Heroes, a promotional anime based on the video game Dragon Ball Heroes is currently airing it's Universal Conflict Saga. Meanwhile the English dub for Dragon Ball Super continues to air on Adult Swim's Toonami every Saturday.
Manga - The Dragon Ball Super manga, authored by Toyotarō and Akira Toriyama, continues to release new chapters on the 20th or 21st of each month on the official Viz website. Meanwhile the Super Dragon Ball Heroes: Universe Mission manga continues to be published in Japan.
Video Games - The crossover fighter Jump Force released in February 2019. It developed by Spike Chunsoft, the developers behind J-Stars Victory Vs and One Piece: Burning Blood. A new game for the Nintendo Switch, Super Dragon Ball Heroes: World Mission will release in April 2019.
Articles - In July 2017 we reached 7,000 articles. Next goal is 7,500, great job everyone!
Guidelines - Remember that all users must familiarize themselves with the Rules. It is important that these guidelines be followed across all areas of the site such as on articles, blogs, and of course the chat feature as well.
Videos - We now encourage users to upload premium, licensed videos, which can be found in the Wikia Video Library. Other videos are not allowed due to copyright issues. Please experiment with the video upload and embedding tools, but do not add them to articles at this time.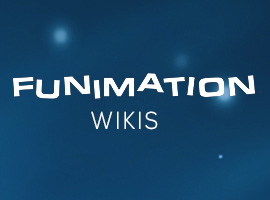 Featured Article
Universal Conflict Saga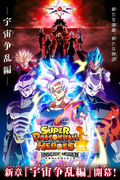 The Universal Conflict Saga is an original story arc created for the video game Dragon Ball Heroes that serve as the basis for the ongoing Super Dragon Ball Heroes Promotional anime. It is the follow up to the Prison Planet Saga.
(more...)
Create blog post
Blogs
Hello everyone today i'm talking about power levels of goku... in base form and god ki because that…

Read more >

I thinking that dragon Ball Series will take place at 28 years after the events of Dragon Ball GT.

Read more >
See more >
Administrators
Questions, comments, concerns? Feel free to contact any of our currently active administrators:
For any matters pertaining to the chat feature, please contact one of our chat moderators.
Did You Know...
Check out the Archive for previously used featured facts. Do you have an idea for the next "Did You Know"?
that... more than 53 million Dragon Ball video games have been sold worldwide?
that... over $5 billion in Dragon Ball merchandise have been sold worldwide?
that... Beerus' Funimation voice actor Jason Douglas, appeared in Breaking Bad and The Walking Dead?
that... Akira Toriyama designed the Super Saiyan form with blonde hair because it used to take so long for his assistant to ink in Goku's hair?
that.. several celebrities such as Michael B. Jordan, Ronda Rousey, Chris Brown, Snoop Dogg, Jackie Chan, Rafael Nadal and Steven Yeun are fans of Dragon Ball Z?
Statistics of the Dragon Ball Wiki
7,187 articles since July 15th, 2005
124,227 images uploaded since July 15th, 2005
200,000+ readers daily
6,000,000+ views per month
367 active users
1,803,841 edits made since July 15th, 2005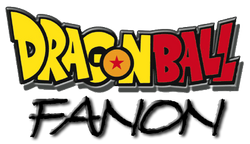 Dragon Ball Fanon is a site dedicated to fan-made works, you can post and read fan fiction dedicated to the Dragon Ball universe.