This article is about the
real world.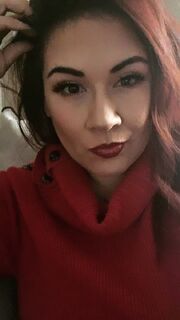 Leah Clark is an American actress and musician born in Albuquerque, New Mexico. She is primarily known for her voice work for Funimation/OkraTron 5000. She has also worked as an ADR director and dub script writer.
Biography
Clark has provided numerous voices for Japanese anime series and video games. She voiced Maron in the re-mastered Funimation dub of Dragon Ball Z. In the episodes "Battle in Kami's Lookout" and "Fight with Piccolo", FUNimation credits Maron's voice actress Leah Clark as Maron Clark. She also voiced Hero (Teenager) in Dragon Ball Z: Ultimate Tenkaichi and Ogma in Dragon Ball Super.
Some of her other roles include Miss Doublefinger and Coby in the One Piece franchise, Milfa in Beet: The Vandel Buster, Eri Sawachika in the School Rumble franchise, Fuyuki Hinata in Sgt. Frog, the title character in Suzuka, Nodoka Miyazaki in the Negima franchise, Hikari Horaki in the Evangelion films, Aria in Aria the Scarlet Ammo, Saki Morimi in the Eden of the East anime and movie series, and Minatsuki Takami in Deadman Wonderland, the latter of which she won the Behind the Voice Actors People's Choice award for "Best Female Supporting Vocal Performance in an Anime Television Series/OVA".
Community content is available under
CC-BY-SA
unless otherwise noted.