This article is about the
real world.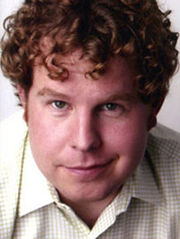 Jonathan Love is a voice actor and director who works for Blue Water Studios.
Biography
Jonathan Love voiced Shu, Dolltaki, Dr. Gero, Sugoro, Ryan Shenron and Gogeta in the Blue Water dub of Dragon Ball GT.
Some of his other roles include Kurei in Flame of Recca, various Gundam characters, various Mega Man characters (including Proto Man in Mega Man Powered Up), and Leorio in Hunter x Hunter.
He was also the voice director for the English dub of Mobile Fighter G Gundam.