This article is about the
real world.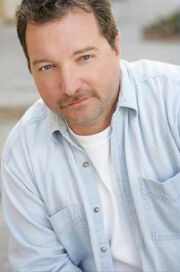 John Swasey (born October 18, 1964, in Houston, Texas) is an American actor, voice actor, ADR director, and scriptwriter who works at Funimation, ADV Films, Seraphim Digital, and OkraTron 5000. He has provided voices for a number of English language versions of Japanese anime films and television series.
Biography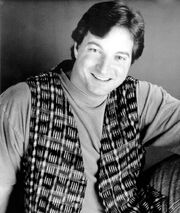 In 1992, Swasey had a co-starring role in Intercontinental Releasing Corporation's Behind the Mask, directed by Warren Chaney.[1][2]
John Swasey voiced the farmer whom Raditz kills upon his arrival on Earth, Dodoria, and Jimmy Firecracker in Dragon Ball Z Kai. He also was the Narrator in Dragon Ball: Curse of the Blood Rubies.
Some if his other roles include Seiya in Martian Successor Nadeisco, Mr. Smith in Spriggan, Kei Nishida in Gasaraki, Daiki Niwa in D.N. Angel, Sir Crocodile, Mr. 0, Gan Fall, and others in the One Piece franchise, Mister in Coyote Ragtime Show, the narrarator in Ohedo Rocket, Yasuji Ban in Chaos Head, Lord Death in Soul Eater, Nobunaga Oda in Sengoku Basara, Volkan in the Orphen series, Gendo Ikari in Neon Genesis Evangelion, and Mickey Simon in Area 88.
He was also the ADR director for the English dubs of Air Gear, Saint Seiya, Shinobi, and Jinki: Extend. He was also the Music Producer for the English dub of Hello Kitty's Animation Theater.
References