This article is about the
real world.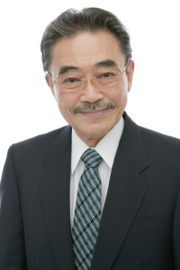 Ichirō Nagai (永井 一郎; May 10, 1931 – January 27, 2014) was a voice actor from Ikeda, Osaka Prefecture.
Biography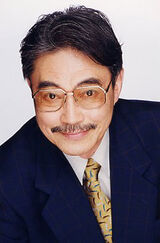 He voiced Master Shen and Korin in Dragon Ball, and Dragon Ball Z, and continued his role as Korin in Dragon Ball Kai. In addition to his roles in Dragon Ball, he was also known for his roles as the narrator and the Zeon dictator Degwin Sodo Zabi in the original Mobile Suit Gundam series, as well as Sazae's father Namihei Isono in Sazae-san, a role he had played since the show's start in 1969. He also voices Isaac Netero from Hunter x Hunter (2011).
On January 27, 2014, Nagai had been in Hiroshima recording narration for a TV program, but failed to check out of his hotel in the morning. When a hotel employee went to investigate, he was found in the bathtub, unresponsive. He was taken to a nearby hospital, where he was pronounced dead. He was 82 years old.