This article is about the
real world.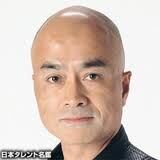 Hiroshi Iwasaki (born May 29, 1953 in Saitama Prefecture) is a Japanese actor and voice actor attached to the Seinenza Theater Company.
Biography
His blood type is A, and his one of his hobbies is Jazz dancing. Iwasaki is best known for dubbing over the voices of Rowan Atkinson and the Star Wars character C-3PO.
He voiced Dr. Lychee in the 2010 Dragon Ball: Plan to Eradicate the Saiyans. His other notable roles include Frenic in Dragon Age: Dawn of the Seeker, Christan Berouki in Flag, Jutarou Fukud in Mononoke, Elder in RoboDz, Akaooni in Smile Precure!, Saito in Tiger & Bunny, and Bumblebee and Leadfoot in Transformers live-action movies.
He also voiced Galuano in Arc the Lad, Takashi Suematsu in Aurora, Ittōsai Kunieda in Beelzebub, Julius in Cowboy Bebop, Fever Man in Demashitaa! Powerpuff Girls Z, Tsuji-Gami in Gegege no Kitarō, Principal in Go! Go! Itsutsugo Land, Terry Burton in Golgo 13, Tomoki's grandfather in Heaven's Lost Property, Auto rickshaw Driver in Lupin III: Seven Days Rhapsody, Fukurou-jiisan in Midnight Horror School, Suna no Shuukaku in Naruto and Banna in Naruto Shippūden, Younger Soldier Brother in Oblivion Island: Haruka and the Magic Mirror, Bearsy, Caroline, Doktor Hogback in One Piece, Chinsan Jr. and Sabor-sensei in PoPoLoCrois, Oneida in Tank Knights Portriss, Guemon in Toriko, Jester in the OVA Tweeny Witches: The Adventures.
Community content is available under
CC-BY-SA
unless otherwise noted.