Line 48:
Line 48:
 
 
 

ITS PRETTY OBVIOUS THAT MR. POPO WOULD GET HIS ASS WHOOPED HANDS DOWN....I MEAN OBVIOUSLY HE NEVER SAVED THE WORLD AND I THINK IVE ONLY SEEN HIM BATTLE OR TRAIN SOMEONE TWICE....SUCH AS KID GOKU....I KNOW HE TRAINED WITH GOKU FOR A MINUTE...IN SOME FILLER EPISODES.....AND MABE THOSE FEW SECOND IN GT WHEN KABITO KAI HAD TO FIND THE SACRED WATER AND EVEN THEN I THINK DENDE MIGHT HAVE BEEN THE ONE TO KICK HIS ASS.....

 

ITS PRETTY OBVIOUS THAT MR. POPO WOULD GET HIS ASS WHOOPED HANDS DOWN....I MEAN OBVIOUSLY HE NEVER SAVED THE WORLD AND I THINK IVE ONLY SEEN HIM BATTLE OR TRAIN SOMEONE TWICE....SUCH AS KID GOKU....I KNOW HE TRAINED WITH GOKU FOR A MINUTE...IN SOME FILLER EPISODES.....AND MABE THOSE FEW SECOND IN GT WHEN KABITO KAI HAD TO FIND THE SACRED WATER AND EVEN THEN I THINK DENDE MIGHT HAVE BEEN THE ONE TO KICK HIS ASS.....

 
+
 
+

I'll tell you where vegito is not... safe
---
Revision as of 12:40, 15 September 2011

[[Category:{{{1}}}|TFS Popo VS Vegeto]]
Team four star Popo VS Vegeto. Vegeto is probably the only character that has a chance of standing up to Popo, but do you think he could win?
Maybe
Only if popo is busy making toast.
Gasp... Oh the slaughter
The Popo would destroy him. breakin his arms off anything to punish him i mean the toast wouldt do anything it would just make his suffering shorter.The pecking order does not lie.(damn right it doesnt) oh hi popo please dont kill me (make my toast from mahogany) but toast comes from wheat (make the toast or be assimilated) yes sir (prepare for training) noooooooooooooooooooooooooooooooooooooooooooo! ......................................in loving memory of tjakariTjakari 00:02, May 16, 2011 (UTC)
Are you serious.....>.>.
Vegito would destroy Popo even if Mr. Popo was pissed Vegito is just like Gogeta except for the cockyness.(unless you include SSJ4 Gogeta, he was a master dick but he's still awesome :) ) If you combine Vegito's powers from each game (DBZ Buu's Fury to DBZ RB2) He would vaporzire Popo and feed his corpse to his cat named Sayia
It seems you've completely missunderstood this entire topic. Good job. --DARK 07:17, May 22, 2011 (UTC)
Yeah I guess you misread it or something. lol. I'm talking about TFS Popo, not regular Popo.
lol no chance
There's no way vegito would be able to even come close to Mr.Popo unless he unlocked some new ssj5 and became super mega OP then he "might" just be able to come somewhat close to his power but still Popo ftw!
All Popo has to say is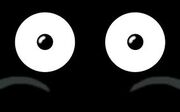 EEP!
TFS mr.popo is teriffying!.............
You have to wonder though
What would TFS Vegito be like anyway? If you consider TFS Goku and TFS Vegeta... and then add those together... the stupid hero plus the devious villain... would he be bipolar or something?
what is tfs popo
WHAT!? Are you serious man? You don't know what TFS Popo is? Team four star! Don't tell me you've never seen it? EVERY DBZ fan has! Ok, go to youtube right now, and type in Dragonball Z abridges. Trust me, you'll thank me later.
Oh my, No!
Vegetto would take one look at Mr. Popo and implode. And then Popo would make Kuririn clean up the mess.
Popo's answer;
http://www.youtube.com/watch?v=8dAUYAg8mAQ
ITS PRETTY OBVIOUS THAT MR. POPO WOULD GET HIS ASS WHOOPED HANDS DOWN....I MEAN OBVIOUSLY HE NEVER SAVED THE WORLD AND I THINK IVE ONLY SEEN HIM BATTLE OR TRAIN SOMEONE TWICE....SUCH AS KID GOKU....I KNOW HE TRAINED WITH GOKU FOR A MINUTE...IN SOME FILLER EPISODES.....AND MABE THOSE FEW SECOND IN GT WHEN KABITO KAI HAD TO FIND THE SACRED WATER AND EVEN THEN I THINK DENDE MIGHT HAVE BEEN THE ONE TO KICK HIS ASS.....
I'll tell you where vegito is not... safe
Community content is available under
CC-BY-SA
unless otherwise noted.