This article is about the
real world.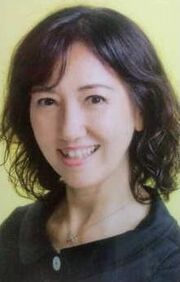 Eiko Yamada (山田; born on June 13, 1954, in Yokohama, Kanagawa Prefecture), later known as Eiko Hisamura (久村 栄子), is a voice actress and theater actress.
Biography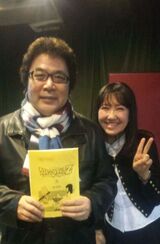 She has done much voice over work in Japan, such as anime and video games. She is currently a free agent not employed by any talent management firm, though she was formerly employed by Aoni Production.
She voiced Mai in Dragon Ball, Dragon Ball GT, and Dragon Ball Z: Battle of Gods. She has also voiced many other characters in the World Masterpiece Theater anime series from Nippon Animation, including Anne from Anne of Green Gables and Jo from Ai no Wakakusa Monogatari.
She worked under her maiden name before her marriage and for a long time afterward, so that name is still often used.