This article is about the
real world.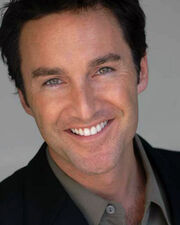 Dameon Clarke (born January 16, 1972, in Mississauga, Ontario, Canada) is a Canadian actor who currently resides in Los Angeles. He has worked on numerous film, television and voice properties including cartoons, video games and ad campaigns. He is currently represented by Joel Stevens Entertainment.
Biography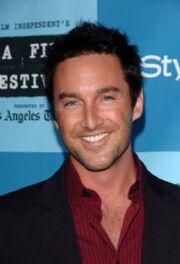 Clarke plays the role of Cell in Dragon Ball Z and Dragon Ball GT, as well as South Kai. He also plays Bear Thief, Tambourine and Bora in Dragon Ball and voiced the role for Future Gohan in Dragon Ball Z: The History of Trunks as well as in various flashbacks during DBZ. He played Demetrious, a Kanassan warrior that appeared in Dragon Ball Z: Bardock - The Father of Goku. He also voiced Paragus in the movie Dragon Ball Z: Broly - The Legendary Super Saiyan and his newer incarnation Paragus (DBS) in Dragon Ball Super: Broly. He was also the producer of the 9th movie, Dragon Ball Z: Bojack Unbound. Clarke also reprises his role as Cell in Dragon Ball Z Kai, credited as Dartanian Nickleback (like in the Budokai Tenkaichi video game series).
Some of his other roles include George Kaminski in Case Closed, Scar in Fullmetal Alchemist (first anime), Younger Toguro in Yu Yu Hakusho, Nathan Spencer in Marvel vs. Capcom 3: Fate of Two Worlds, and Handsome Jack in Borderlands 2. He also played the main villain in the horror film How to Be a Serial Killer, which gave Clarke two awards: The New York City Horror Film Festival award for Best Actor in 2008, and the Shriekfest award for Best Actor in 2009.
He is good friends with fellow Cell actor Dale Wilson and had once got voice over training from him.
Community content is available under
CC-BY-SA
unless otherwise noted.