This article is about the
real world.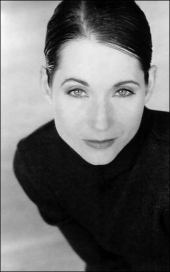 Cynthia Jane Cranz (born March 3, 1969 in Grapevine, Texas) is an American voice actress who works for anime series of Funimation. She had provided voices for a number of English language versions of Japanese anime films.
Biography
Cranz is known for voicing the adult version of Chi-Chi and Mrs. Brief in the Dragon Ball series, as well as infant Broly in Dragon Ball Z: Broly - The Legendary Super Saiyan and Cargo in Dragon Ball Z Kai. She also voiced Mai in the movie Dragon Ball: Mystical Adventure.
Some of her other roles include Botan in the Yu Yu Hakusho franchise, and Mitch Tennison in the Case Closed franchise.