I have seen that Users being unsure of how to sort their posts are a common issue on the Wiki. Here is a little tutorial.
DESKTOP:
Give your post a title and add the text/images.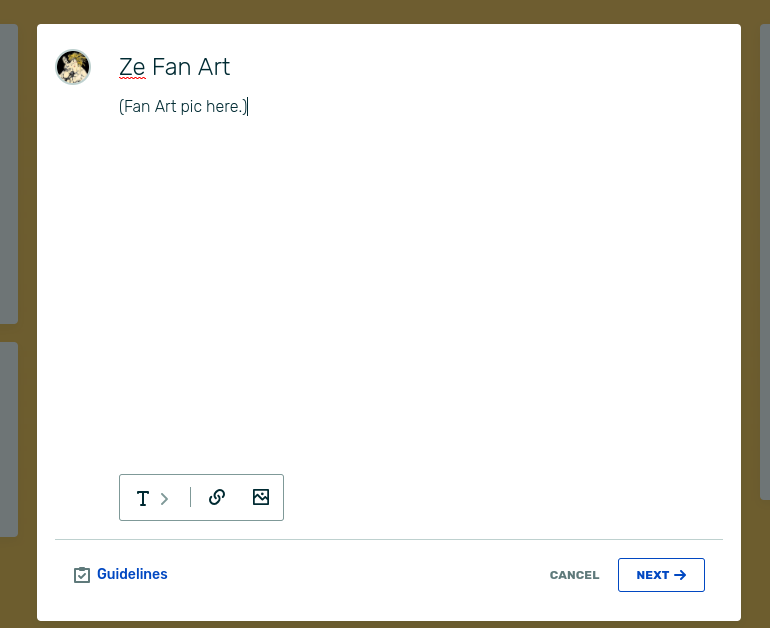 Click next.
Hover your cursor over the "Posting in Dragon Ball Wiki: General" tab. A drop down should appear.
Scroll down to the category you desire and click it.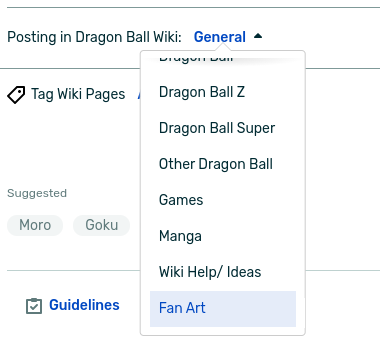 Then post it as usual. Simple as that. :)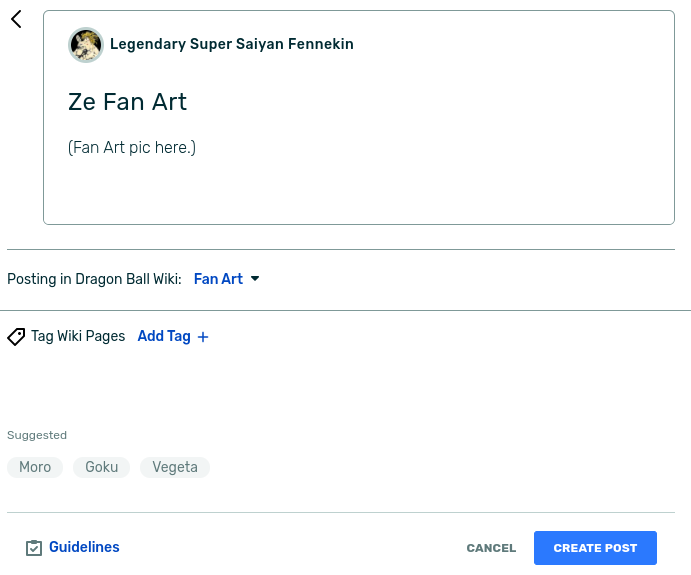 FOR MOBILE: (Credit to @Fatebuoy for the instructions.)