(SPOILERS BELOW. View at your own risk)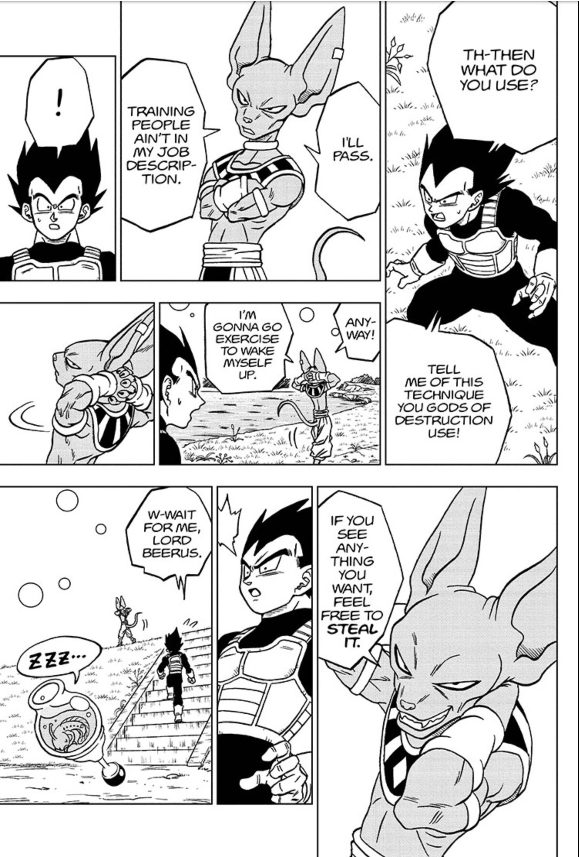 In the recent chapter of dbs manga, we got to know that Goku will ne training with Whis to master UI completely and Vegeta is trying to surpass him without using UI.
Then we also got to see Beerus saying that UI isn't the only technique of the gods and Vegeta grows anxious about this technique of the gods of destruction and wants to learn it but Beerus denies to teach him and as he's leaving, he states that if you want something you see, feel free to steal it and walks away with Vegeta having to follow him.
Now,
What do you think about this new power Beerus is talking about?
Do u think this power will be able to match the power of Goku's complete UI?
How powerful do u think Vegeta will become after that?